$1000 Payday Loans
How to Get a $1000 Payday Loan Online
What you should know about $1000 payday loans. There's nothing quite as dreadful as an unexpected expense. Be it a surprise bill, a car repair, or a trip to the emergency room, sometimes life likes to throw a wrench at us when we least expect it.
And even those who save their money may find themselves strapped for cash when push comes to shove. One report states that eight out of every 10 Americans lives paycheck to paycheck, making these expenses almost impossible to pay off.
$1000 Payday Loan With Direct Deposit

But when life hands you lemons, you have to make lemonade. Payday loans are a quick way to get the cash you need.
Ready to learn more about how you can get your money today? Then keep reading, we're outlining seven important factors borrowers need to know about $1000 personal loans.
Example of a $1000 Payday Loan With Installment Payments
Loan Amount: $1000
Interest Rate: 48%
Loan Duration: 6 Months
Monthly Payment: $191
Total of Payments: $1145
Total Interest Paid: $145
This is only an example. There are no guarantees you will receive a loan offer similar to this example.
We have many lenders in our network. Which lender makes you an offer will determine the terms of the loan.
Where Can I Get a Local $1000 Payday Loan?
While payday loans are a great way to pay off a quick bill, they're becoming tougher to find in a physical location. They can be very hard to find if you live in a rural area.
That's because the government is currently hearing arguments over whether or not these loans are considered "predatory". Some watchdog groups even suggest they should be removed altogether. This means little to no new stores are being opened because owners are concerned about their investment.
As a result, not everyone has access to a physical loan establishment without a bank or credit union. And while it's great that the politicians want to protect consumers, that doesn't exactly help you.
Turning to online lending is a great way to get $1000 payday loans quickly. Now, there's no need to leave your house to get the money you deserve. Just log online, find a lender, and get approved in a matter of minutes. It really is that easy!
$1000 Payday Loans Can Get You Out Of A Bind...Quick
The last part of that first section may sound too good to be true for most. Can you really get up to $1000 in a matter of minutes?
The answer is a resounding yes!
Borrow anywhere from a few hundred dollars to a few thousand. No matter how much you need, payday loans can get you by until your next paycheck.
The convenience of a loan extends far beyond the cash you need. Taking out a loan means that you'll have the cash in your account in just a matter of time.
No more sleepless nights. No more fretting and worrying as you browse through those late notices. Now, you can take your finances into your own hands.
Give yourself the peace of mind that you so desperately deserve. Consider taking out a $1000 payday loan and make your financial issues a thing of the past. If you just need a $200 loan click here.
Your Work History and State of Residence Matters
Of course, the convenience of a $1000 payday advance is a bit of a double-edged sword. Since they're so easy to get, people often take advantage. Lenders are a business after all and require repayment.
To reduce the number of legal issues surrounding loans, The Consumer Financial Protection Bureau has enacted a new set of rules.
Part of this new set of rules involves a stricter, more thorough vetting process. While you'll get your loan quickly, your lender is required to conduct a background check.
During this process, the lender looks at a few different areas of a borrower's life. These include factors like monthly income, living expenses and recurring payments such as mortgages and car payments.
Your Credit Score Likely will Not Matter
When we talk to lenders, we tend to notice an overarching theme. People are worried about their past financial mistakes and poor credit.
We're here to tell you that it's alright. Everyone makes mistakes, and that shouldn't prevent them from living a full, happy life. Even if you don't have the best credit in the world, you may still be eligible to receive payday loans.
With that said, bad credit certainly doesn't help one's chances of obtaining a loan. But as the saying goes, you'll never know unless you ask.
So even if you don't have the best credit in the world, it never hurts to apply for a loan. The worst that can happen is a denial, then you're back to square one.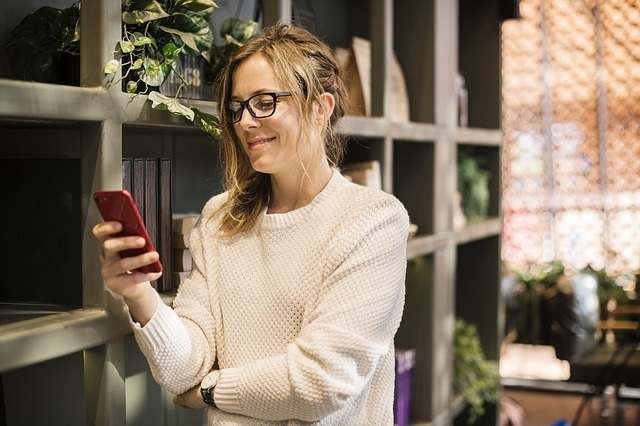 Try to Avoid Multiple Payday Loans
As previously stated, life doesn't always care what we have planned. One loan may simply not be enough to get you through to the next pay cycle.
This brings us to a common question: can you take out multiple loans?
In short, yes, but it's a tricky process. There's nothing stopping you from taking out multiple loans. However, you'll want to check with your state's laws, as the number of loans one can take out vary from state to state. It is possible to get approved for 1500 dollar loan.
And not only do they vary, but they vary wildly.
Compare Virginia, to Washington, for instance. Virginia allows for one, as of a few years ago. Washington, on the other hand, for eight per month, up to $700 or 30 percent of one's monthly income.
Before contacting a payday lender, make sure you're familiar with your state's laws and procedures. Could You Use $1800 ASAP? What about a $250 loan?

Borrow $1000 Direct Deposit with WireLend
If you're strapped for cash, it can feel like the whole world is against you, with one catastrophe after another. But payday loans are a great way to keep your household afloat.
Get in touch to see how you can qualify for a loan and learn which type of loan is best for you. We can't wait to hear from you and look forward to helping you!
Updated 2/26/2019