6-9 Month Installment Loan | No Typical Credit Check
Borrow money online with a 6-9 month installment loan with no typical credit check. Small monthly payments to help you budget your finances. No faxing and no typical credit check*. WireLend works with lenders all over the country to assist you in getting the loan you need from the comfort of your own home.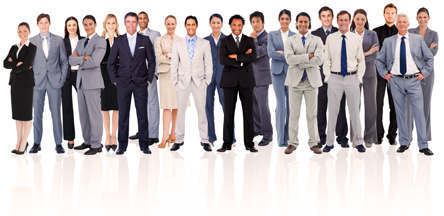 Small Monthly Payment Installment Loans
Complete our short application and within minutes you could receive an installment loan offer from one of our lenders. If you like the terms you can agree to the loan and the money may be sent directly to your bank account. Get 6 months to 9 months to pay the loan off with equal monthly payments even if you have no credit. No typical credit check means your credit score will not be affected by the loan application.
What Is A Monthly Installment Loan?
Many people choose an installment loan over a payday loan because they have a set payment schedule. Each month you pay the same amount until the loan is paid off. Unlike a payday loan where the full amount is due on your next paycheck. All loan terms will be clearly disclosed in any loan offer you receive.
How Do I Get Low Payments?
Complete the application. If we can match you with a lender you will receive a personal installment loan offer. No collateral required. Please use short term credit responsibly. The money you borrow can be deposited directly to your bank account. The payment may also be taken from the same account when it is due. Must be 18 or older. WireLend is not a lender. Choose a 6 month loan or a 9 month loan. There are also other time frames to choose from. There is no hard credit check when you apply.

6 - 9 Month Small Installment Loans | No Usual Credit Check
In most cases you are not required to fax documents to get a loan. You can use an e-signature to complete the loan documents. Saving you time and money so you don't have to run around town faxing. Occasionally faxing may be required. Get cash wired directly to your bank account by the next business day.
Choose Your Loan Amount:
$500 | $600 | $850 | $1000
$1200 | $1500 | $1600 | $1850
Choose the loan amount that is right for you and your budget. *Our lender do not perform a typical credit check. Typical meaning from one of the the three main credit bureaus Experian, TransUnion, and Equifax. They may perform a consumer specific check to determine if you have multiple loans out or have defaulted on consumer loans in the past.
Choose Your Loan Duration:
3 | 4 | 5 | 6 Month Loan
| 7 | 8 | 9 Monthly Loans
Choosing the small installment loan with no typical credit check duration that works best for you will help you schedule your payments during the month so you have the optimal opportunity to repay the loan with no problems. Spreading your payments over a longer period of time also allows you to create smaller payments if that is helpful for your budget.
No Faxing Required | Esign Your Documents
All verification is done electronically so no faxing is required. You can esign all the documents with your phone, tablet or computer.