Bad Credit Loan | Installment Payment Options
Where can you get a bad credit loan with installment monthly payment options? Americans on an average score 673 on VantageScore criteria for credit scores, while according to FICO model, the average is 700 as per the data from 2017. About 22% of Americans scored under 600 in 2015. All of which translates to fair or good ranking in the eyes of lenders. Those who are looking to buy homes have a better average than the national figures, with a credit score of 728. Only 6.8% had a credit score of less than 620.
The credit score is directly linked to how easily you would be able to get loans and what the interest rates will be. Obviously, the higher your credit score, the lower the rates and the more the options for loans.
You know you are in bad credit when you have not been able to keep up the payment schedules on loans or are making small interest payments instead of clearing the debt. Even though the situation looks worrying, there are ways to get past the credit spiral.
Bad credit loans offer a way out of the corner and you can still use the loan amount to consolidate and pay off your debts and improve your credit score.
To know more about how to go about getting loans even with not so great a credit score, it will be helpful to understand more about credit scoring models and what constitutes bad credit.
Apply Here for an Bad Credit Loan Up to $2500
What is Credit Score?
Credit score as a concept was introduced by William Fair, an engineer and Earl Isaac who was a mathematician in California in 1956. Initially called Fair, Isaac and Company, it became public in 1989 and was used as a tool by lenders to decide on various parameters before issuing the loan.
The name was later changed to Fair Isaac Corporation or FICO as popularly known in 2003.
The categories of credit scores under FICO model is given below:
720 and above: Excellent
690-719: Good
630-689: Fair
300-629: Bad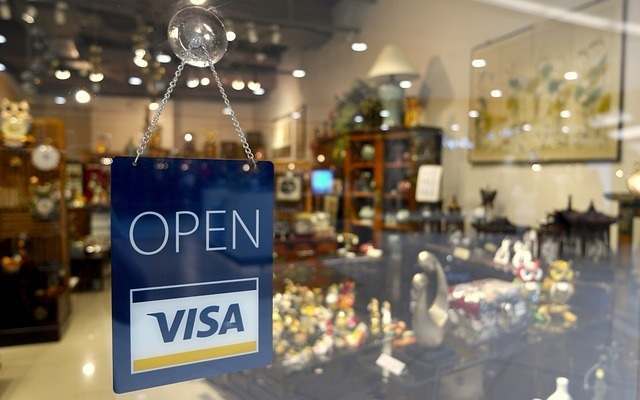 Under this credit model, maximum weightage (one-third) is given to the payment history. Rest of the weightage is as below:
30% on the amount owed
15% on length of credit history
15% on available credit
10% on the mix of credit which is a reflection of the number of credit accounts owned
10% on new credit accounts
FICO enjoyed a monopoly over the credit scoring domain until 2006 when the three credit reporting bureaus of Equifax, TransUnion and Experian jointly formed VantageScore, which is another method of arriving at consumer credit scores. TransUnion is the third largest credit information bureau started in 1968 while Equifax is the oldest of credit bureaus. Experian was founded in 1996 and is present in 40 countries across the world as a global information group.
Both FICO and VantageScore use different statistical and analytical methods to derive credit scores and are not interchangeable. FICO credit scoring models are custom made for each of the credit bureaus but VantageScore offers a single platform across all three.
Just like software versions, each of these credit scoring models has updated versions. The 2013 version of VantageScore had the following scoring pattern:
A: 900–990
B: 800–899
C: 700–799
D: 600–699
F: 501–599
According to VantageScore, higher weight is given to payment history which reflects how well you have been able to keep up the payment schedule and how consistent you have been with the payments in the past, Higher weight is also given to the length or duration of the credit and the kinds of credit you have received earlier. The balance credit available based on your borrowing is another factor that is highly influential. The total debt you owe, the recent credit you have opened are factors that carry less weight according to VantageScore model.
Other differences in how credit scores are treated by FICO and VantageScore are to do with the following:
The latest version of VantageScore does not take paid off collections to compute your credit score, while FICO 8 version does consider the paid off history. When you pay off your credit, it still does stay on your credit report for seven years.
VantageScore also considers rent and utility bills for computing credit scores.
The minimum duration required for an individual to possess a credit for generating a credit report is six months for FICO, while it is just 30 days for VantageScore.
What is Bad Credit?
From the above categories, it is clear that a FICO score that is below 579 is named a bad credit. Credit bureaus estimate that more than 60% of people who have a low FICO score are likely to default on their loans. If your score is between 580 to 669, which is the national average, you come under the category of "fair" and as per agency estimates, only 28% of such scorers are likely to default.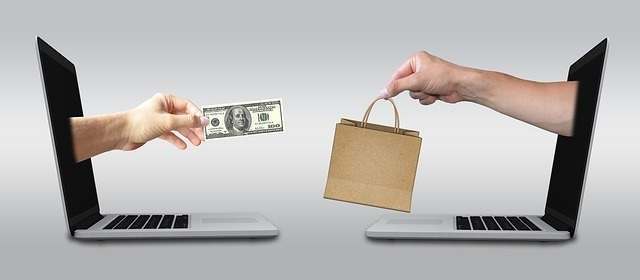 How to Check Credit Score?
Under the Fair Credit Reporting Act, you are entitled a free report every year from the three major credit bureaus from the government authorized AnnualCreditReport.com.
You can get free reports from FICO website and sign up for free. The other way to obtain your credit report is by contacting the credit bureaus and providing information related to your credit card.
How to Apply for Loans with Bad Credit
Experts always advise improving the credit score before applying for loans to get better options. Check your credit score report and make payments as necessary on time. About 60% have not checked their credit scores for more than a year, according to the National Foundation for Credit Counseling, You can also pay lesser amounts, more frequently that can still reflect positively on your credit scores.
To improve your credit score, aim to utilize only 10% of available credit at a minimum which should not go beyond 30% at any point, even if you are able to pay them off. If you have a credit limit of $5000, aim to keep your borrowing to 10% which is $500 and a maximum of $1500. If you cross $1500, it can reflect on the credit scores negatively.
Keep the credit account open even when you are not using a particular credit card. A credit card not used or minimally used can also boost up your scores. The longer you own such a credit card, the better impact it will have on your credit history.
Do not have too many accounts open if all of them have bad credit scores. Keep the one that you do not use much or use nominally, but consolidate all other accounts into one card.
After you pay off your debts, make sure the credit report reflects the payment which can push up your credit scores.
What Options Are There for People with Bad Credit?
Many reasons could have caused the bad credit scoring. The scores are not always related to your payment history. When you do not have any credit card loan as well, it can show up as poor credit scoring since there is no evidence for credit agencies that you have a good repayment history.
Whatever the reasons, bad credit loans are an option even with poor scores. With a bad credit loan, you are benefited because you are able to borrow money which may let you stabilize or pay off your credits or create more opportunities to achieve a better financial status.
Bad credit loans also offer the advantage of allowing to make a purchase which can then be used to augment income such as renting out a home or starting a business.
Bad credit loans are a chance to improve your credit history with a better payment history.
With bad credits, you can still apply for loans in the following categories:
Bad Credit Installment Loans
Mortgages
Auto loans
Auto title loans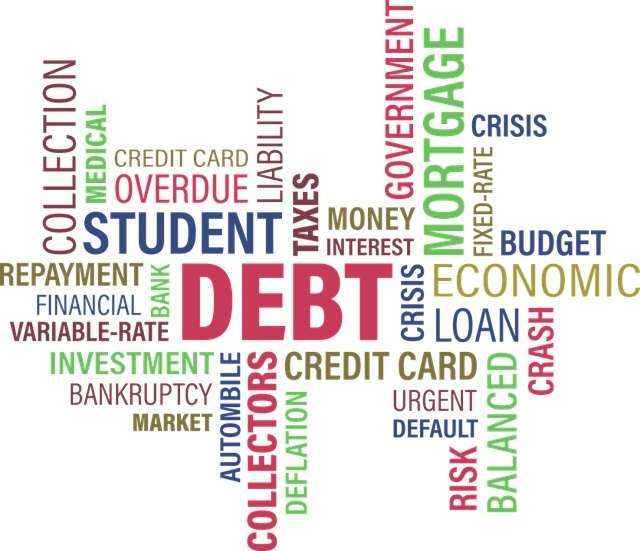 Bad Credit Loans with Installment Payments: You can apply right here with WireLend if you want a bad credit loan with monthly installment payments. We have relationships with lenders all over the country that offer this type of loan. You will know almost instantly if you have been approved. Choose to accept or decline the loan offer.
Personal loans: Banks, credit unions and other lenders offer loans for people with poor credit scores. The amount you can get depends on your credit history and if the loan is secured by collateral that you can pledge or an unsecured loan with no collaterals involved.
While choosing the lenders, you would need to be careful to choose those who carefully check your credit score and your ability to repay the loan. Also, inspect for any add-ons in the form of insurance for disability or death.
If you have collateral you can pledge that can include a home, property, car or such assets, you can get a secured loan with reputed lenders.Stocks, savings, bonds, and boat are other collaterals you can pledge for getting a secured loan with bad credit.
Secured loans offer lower interest rates, simply because the lender can hold your asset or collateral as a safety net in case of a default.
Your home is considered the best collateral since it has the highest equity. Your loan amount is also dependant on the amount of equity on the property or asset you own. For example, if your asset is worth $10,000 and you have a debt of $3,000 on it, your equity would be $7,000.
The other way to get a loan approved is to get a co-signer to sign up for the loan along with you. If you are confident about repaying the loan, this is a suitable option.
Mortgage: It is possible to get a mortgage with adjustable rates with bad credit. It is advisable to consult a loan advisor to know how to proceed with a mortgage.
If you have a credit score above 580, you can avail mortgages with competitive interest rates, thanks to the loan program of the Federal Housing Administration. A down payment of 3.5% is required which is still way below the mandatory 20% on traditional mortgages.
Auto Loans: Bad credit auto loans are available, although you may have to carefully look into the payment terms and interest rates. A reputed bad credit auto loan lender can help you with the process.
Auto Title Loans: If you have a car, you can use that as collateral to secure auto title loans. These are short term loans and can carry higher interest rates. Not all states offer them, and you will have to check whether these are available and legal in your state of residence.