Personal Loan for Auto Repair Even With Bad Credit
Get a personal loan for auto repair bills even if you have bad credit. These days it seems like fixing your car is as common as fixing your breakfast. Every time you turn it on there is a check engine light or a low tire. Sometimes these headaches can catch us at the worst times and we could use a little help. WireLend may be able to get you approved or a personal loan and you can use that money to pay for your car repair. Not only do your car parts wear out but now everything has a sensor and those are also problematic.
Auto Repairs: Different Types of Common Repairs and How Much They Cost
Auto repairs are part of owning a vehicle. Proper maintenance and timely repair will ensure that your vehicle runs smoothly for quite a few years. Owners of a car, especially new owners often have questions as to what are the most common auto repairs that one can expect and what is the average cost to get all such repairs done.
$1000 - $2000 Personal Loans

An overview of the most common types of repairs and their overall costs can give you an estimate of how much you are likely to spend on your vehicle in the future and whether it is still profitable to keep your car if certain repairs recur frequently.
Here is a roundup of some of the most common auto repairs and the average cost one can expect for such repairs.
Change or Replace Your Tires
This is probably one of the most common repairs that car owners will have to deal with when it comes to their cars. Tires are in constant contact with the road and they are likely to get worn out faster depending on whether or not you use your car frequently. Different types of tires are made to suit the different types of terrains on which the vehicle is designed to run. For instance, there are tires designed to run on snowy surface, rough terrains, smooth roads, and so on. It is important to regularly keep a look out for the wear and tear on your tires as well as factors like your tire pressure. You need to make sure that your tires are properly aligned in order to ensure that extend the life of your tires.
The average cost for a tire change depends on the type of car. A tire change on a passenger can cost between $50-$200, while it costs between $60-$350 for an SUV. This applies to standard tires. If you are opting for all-terrain tires then the costs would come between $110-$750.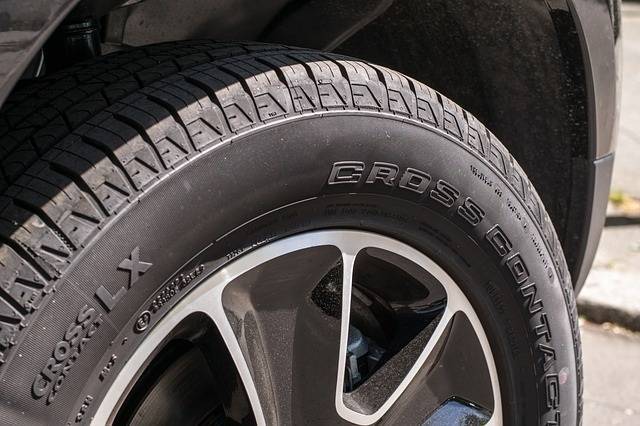 Replacing the Oxygen Sensors
Oxygen sensors are components that help to maintain engine operation. The oxygen sensors are used to detect the amount of oxygen present in the exhaust system. A faulty oxygen sensor means you may not pass the emissions test. In addition, you get poor mileage and damaged catalytic converters.
Remember that different cars, especially new cars need very specific types of oxygen sensors and if your oxygen sensor happens to be damaged due to leaking gas, it is important to narrow down the cause and source of the leak and repair it. On an average, an oxygen sensor replacement can cost you $259.
Replacing the Catalytic Converter
This may perhaps be the most expensive of auto repairs during the time you use your car. The vehicle's emission system is managed by catalytic converters and you can avoid frequent repair by adopting proper maintenance techniques. This is because catalytic converters do not get damaged that easily and if at all it is damaged, then it may be because of the failure to replace a component such as a fuel injector or spark plug.
The average cost of replacing a catalytic converter comes up to $1,163. The high cost of replacement is a good reason to take some preventive measures to ensure the lifespan of your catalytic converter.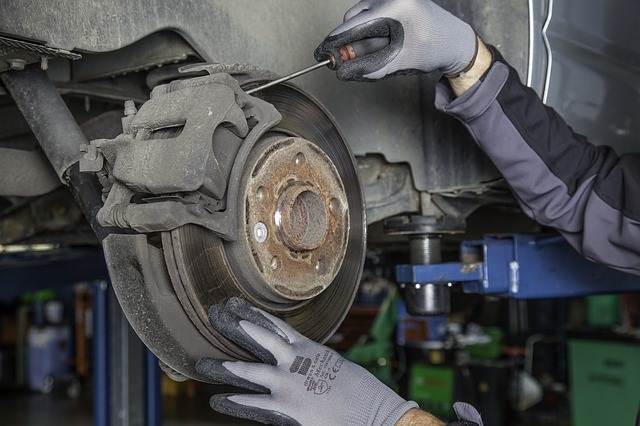 Replacing Lost or Stolen Gas Cap
The gas cap is a multipurpose component. It protects the gas tank from external pollutants and also prevents the gas emissions from exiting outside. A faulty gas gap can result in your vehicle failing to pass the smog test. It is important to thoroughly inspect your gas cap for any damages and to get it replaced if there happens to be any. Replacing a gas cap is considerably cheap and can cost you between $35 and $64 on an average.
Replacing the Exhaust Gas Recirculation Valve (EGR)
The EGR valve as it is commonly known is extremely important to ensure the efficiency of your vehicle. If you find that your EGR is faulty, then make it a point to inspect the car for other damages as well. A faulty EGR valve can reduce the performance of your vehicle although it could stem from another problem as well. This is why it is important to get an experienced mechanic to inspect your car.
The average cost for an EGR valve replacement would come up to be $147 to $548, slightly on the expensive side.
Replacing Your Brakes
The brakes are hands down, one among the most important components of your vehicle. Good brakes are essential to ensuring the safety of both the driver and the vehicle. If you find that your brake pad has worn out or the brake fluid needs to be replaces, make sure to get it done as soon as possible. If you notice it takes longer to stop than normal or there is any noise coming from your brakes, better get them checked. out.
Replacing your brake pads and rotors can cost you a total of $250 to $500.
Related: Roof Repair Loans
Pay Auto Repair Bills with a Personal Loan
These are just a few of the auto repair bills you may incur. There is never a good time to get your wallet out and start paying to fix your car. If you get caught in a tight spot and could use some money to cover the bills then apply with us today.
Disclaimer: WireLend is not a lender. All loan terms are between you and the direct lender. Must be 18 to apply.