A Few Tips to Help You Budget Your Money
Have Your Own Piggy Bank
Securing your own "piggy" bank can be a great help to every individual who wants to start saving. This can be for short-term saving or even for future saving plans. This allows you to keep a portion of your income or allowance, which is good for your financial concern at the present and for the future.
Open A Bank Account
Having a bank account can be beneficial because it allows you to have more space for savings. Aside from that, you have the chance to increase your savings through the bank interest you can get when depositing your money. The security of it is also an advantage if you have your own account. In order to get services from the best bank that suits your needs, compare the banks and how they work with their clients. Their experience in the field will especially be worth exploring. With these insights, you can be assured that your savings being protected.
Budget
Budgeting is the best way of controlling your money to utilize. As a common routine, this is done by listing where your money goes including the money used for foods, transportation, bills and savings. Many find this effective to avoid unnecessary spending. Those who are strict with their financial needs are constantly reminding themselves of their budgets by placing their budget plans on common places in the home like on a refrigerator or near phones.
Cook Your Own Food
While others are trying to save time, others choose to cook their own food to save money. As we all know, ready-to-eat foods that are currently in stores are already sold in high prices when compared to foods that can be prepared at home. Basically, preparing your food is good for your budget. This gives you better benefits because you can personally estimate the amount of food you will prepare and potentially avoid waste issues.
Practice Self-Control
This is an attitude that everybody should possess. This will keep you from being tempted into unnecessary buying. Self-control sets your financial limits and may prevent you from 'excuses' that might lead you to a complicated situation like debt. Although not easy to acquire, self-control can be gradually learned so you can get the further patience needed to be perfectly attached to your inner self. This quality may affect your life positively in terms of many other aspects of living.
Know Your Income
Just like knowing yourself, knowing your income is essential for your financial status. If you are aware of your abilities as a person then you will know how far you can go. The same thing also applies when it comes to money. Your knowledge about your income, its sources and where it goes will determine your ability to buy.
Find Bargain Sales
There are stores out there that can offer bargain sales. They may have clearance sales or promotions. Unlike normal days, bargain sales happen only once, twice or quarterly in a year depending on where you go. This is a great time to save money and to buy the things you really want. Happy shopping!
Invest and Do It Often
Only few people in the world have a good sense of knowledge about investments. Literally speaking, an investment means utilizing your saved money to generate more income for your future use. This kind of activity is usually for long-term purposes, particularly for retirement. At present, there are investment companies that offer short-term plans but few use it for their monthly income purposes. This is a good way of generating additional income while saving your money.
Compute Your Liabilities
Aside from knowing your income, liabilities should also be a concern. Liabilities refer to unpaid financial obligations. Most of the budgeting that you can get through each may include a payment to your debt. At any time, the inclusion of this could control your financial ability. This is why it is good to pay it off as soon as possible. Just avoid more liabilities to get away from the debt cycle. It may take some time but patience is always a virtue.
Eat Fruits
What is the relationship of eating fruits with saving money? Fruits, as we all know, give us essential nutrients for our body. Vitamins and minerals that are found in them can be like what you'd get in supplements but the source will cost less for you to attain. Many expensive supplements are usually 'processed' and others are far too expensive. More importantly, your health is always something that can equate to your wealth in a symbolic sense. Fruits will add to your treasures.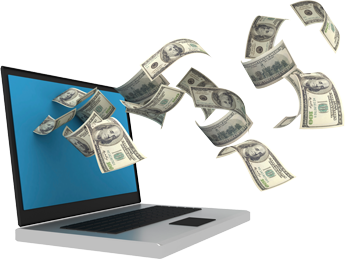 Be with Thrifty People
Be with wise people and you yourself will become wise. Be with thrifty people and you will become thrifty as well. Your associates, most of the time, will determine what kind of person you are. To become a real money-saver, you need to be with people who have the same ideals as you. This can give you the social strength that is needed to help you continue your pursuits.
Work with Love
Working with love is a healthy thing for your life to consider. This proves your dedication to work. Any bit of hard work will always have a reward attached to it. Your boss might see you working well and he will give you extra compensation for that. Just remember that in every work of love, something awaits for you, whether in business or as an employee.
Learn Business
Many agree that it is only in business that you will be truly rich. Unlike in the labor force, the entrepreneur sits and earns profits. Of course, not all businesses could turn you into a multi-millionaire but perhaps, with much effort, tens and hundreds of thousands would be yours. Putting your money to the right business plans will not only save you money but also multiply it after a while.
Look for Alternative Goods
Alternative goods are products that are the same as typical brand-name products but with a less famous brand. In addition, it is an option that is typically cheaper. In a world full of brands, it is a usual mindset that famous brands are more advantageous and more reliable yet the truth is that it is not applicable to every good. For example, when it comes to medicines, there are generic options that are affordable. Spaghetti pasta may differ in names but they have the same quality no matter what brand you choose. The choice for alternative goods is always great for your budget.
Bring Water
Water is the ultimate drink for everyone. You will always find it no matter where you are. For people who prioritize saving, having a water bottle with you is practical and it avoids forcing you into going to the grocery store just to get H2O. It saves money and time after a while. It keeps you out of sweetened liquids as well.
Walk
Walking is the simplest yet most effective kind of exercise around. Walking saves you money when you are about to ride a taxi when going to a nearby street. It saves fuel as well. More importantly, it burns your fats and strengthens your legs and heart. It takes away sweat and gives you a better feeling on the inside.
Limit Facebook Use
Social networking can create a hole in your wallet. Since Facebook and other social networking sites are trending nowadays, consumers are tempted to connect more to the Internet. This is not bad after all since fast communication is a necessity in the modern era. Even with this, impulsive behaviors in the use of these social media spots can be destructive to your budget, especially if the aim is more on creating a public display. These social networks should be used moderately.
Save Electricity
Imagine a world without electricity. For sure many will not 'survive' due to their dependence on different technologies. The high demand of electricity can also result in having a high electric bill. Saving electricity also imposes a challenge to consumers when it comes to this matter but even with that in mind there are simple ways to face such challenges such as unplugging electronic devices when not used and using solar power. You will save money when electricity is saved.
Eat Your Favorite Food
Even if you have the aim of saving, you should never starve yourself from your favorite cuisine. This might leave you longing for more when eating and could lead to more spending. It is also a better idea to treat yourself to your favorite food in any way. You always have the right to occasionally enjoy the fruit of your hard work with a little treat of your own.
Draw
Some hobbies can be expensive but drawing is one type of hobby that does not have to be too expensive for you to get into. Learning a new skill like drawing can be fun even to adults. You just need to have your hand, a paper and art materials ready for it all. To make it exciting, nature can be your theme and you can visit nearby places to etch them into your artwork.
Play
If you think you are too old to play then you are right. You are old now. Who wants to become old? Playing is a good way to socialize and to give out your energy for a better life. There are many forms of games to play with, like mind games (chess & scrabble), dual games (badminton & table tennis) and team games (basketball & volleyball). Just give any game of interest to you a little try and you will learn to love playing it. This saves you from bearing with overly expensive and luxurious hobbies.
Choose the Best Overall Gadget
Hi-tech gadgets are unavoidable in this age of information. We love to own smartphones and tablets. Companies bring out latest technologies annually or many additional times in a year. This is very tempting to those who are techies. However, many tech products can be very expensive. Choosing the best gadget that can last for 4 years or more is your best option. This takes you away from buying new things every year. But make sure this is efficient for your use.
Think Ahead
A visionary skill is a great one for any person to have. Your ability to think ahead will prevent you to future failures and regrets. So, when it comes to money, you also need this skill. Assessing your current net worth and possible challenges in the future will give you plenty of insight on how to take care of your assets.
Avoid Long-term Debt
Long-term debts are often made in the form of loans. These can give you financial temptations because of the colorful offers made by financial companies but at the end of the day this will make you worry for the future. It is always wise to think over and over again if it is necessary to get in with such a deal so you can avoid future debts.
Be Practical when It Comes to Gifts
There are occasions that you need to give presents to your loved ones. Being practical can be applied to this matter as well. In giving gifts, it does not mean that you will give cheap things but to give presents with highest concept of quality or just items that are useful. This will also help the loved one who will receive them.