Bathroom Remodel Loan | Up to $2000 Direct
Bathroom remodel loan direct to your bank account. You could be approved for up to $2000 and have that money in your account by the next business day. Our lenders offer unsecured installment loans that you can basically use for anything you want. Many people find these loans great for bathroom remodels and improvements around the house.
How Do Your
Bathroom Remodel Loans

Work?

Complete the short application and if we are able to match you with a lender they will quickly send you an installment loan offer. If you like the terms of the loan offer you can choose to accept the bathroom remodel loan and the funds will be sent directly to your bank account. Usually by the next business day. You repay the loan over the following months. Usually you will have between 6 and 9 months to repay the loan plus interest.

Bathroom Remodel Loan | Up to $2000

If you have been looking for a quick way to get money to remodel your bathroom, then we may have a solution for you.
How Much Does it Cost to Remodel a Bathroom?
Most people are curious how much it will cost to remodel a bathroom. There really is not simple answer to this question. It all depends on what all you want to change about your bathroom, how nice you want the fixtures, and who is going to do the work. Really it could cost anywhere from a few hundred dollars up to tens of thousands of dollars. A $2000 bathroom remodel loan with one of our lenders would likely help you fix a sink, counter tops, a tub, or even replace a toilet. If you are not well versed in construction we would recommend getting a couple quotes from local contractors. You could start by looking at HomeAdvisor.com.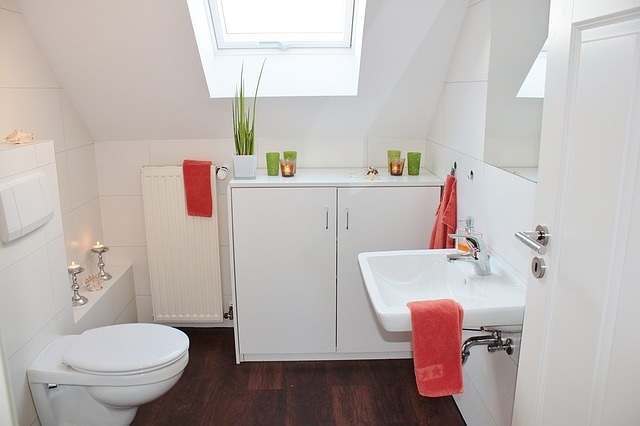 How Much Money to Replace a Toilet?
If the plumbing is fine and all you need is a new toilet purchased and installed it would likely run you around $400. As always there are many factors. How nice of a toilet are you purchasing, where do you live, and who is doing the work. Get a few quotes and go from there.
How Much to Replace My Tub/Shower?
You should probably expect to spend at least $1000 dollars to replace a tub or shower. There are some serious labor costs from tearing out the old one to getting the new one installed. Spend some time researching your options and also the available contractors. $2000 from a bathroom remodel loan should cover most of the expense as long as you do not get to carried away.
How Much to Replace a Sink in Bathroom?
You should expect to spend a couple hundred dollars on labor to have your new sink installed. You can look for some sink options at places alike Home Depot and Lowes. These stores will also advise on who should do the installation. Sometimes it is simple enough the home owner can handle it if they have previous experience with plumbing.
I need the Bathroom Remodel Loan Fast
If you need the money fast we can usually help. Apply with us and you could know in minutes if we were able to match you with a lender. Your bathroom remodel could be underway as soon as tomorrow. Having a bathroom that needs repaired is not fun and we would be happy to help you handle this situation fast.
Disclaimer: WireLend is not a lender. Must be 18 to apply. No guarantees are made you will be approved or a loan or for a certain amount.