Personal Loan Direct Deposit Online | Bad Credit
Get a personal loan online via direct deposit to your bank account, no faxing and bad credit OK. Complete our easy application and we will attempt to find a lender that is ready to finance you.
Personal Loan from Direct Lenders- Up to $2500

Are Personal Loans A Good Idea?
Personal loans can be helpful for short term financial needs. We would not recommend them for healthy long term financial planning. Our direct lenders send the money directly to to your bank account. Known as an Automated Clearing House (ACH) transaction. You may see the money in your account usually by next business day morning. The application only takes a couple minutes and you may have the money you need to cover your short term cash needs.
We work with online lenders all over the country to help people just like you get the loan they need. Complete our easy application and within seconds you may receive a loan offer from one of our many lenders.
What is a good reason to get a personal loan?
Basically if you can save money by taking out a personal loan compared to fees or expenses you might Also known as a signature loan or installment loan it is a short term unsecured financial instrument for people with bad credit. They do have higher interest rates than conventional loans. People use unsecured loans to avoid overdraft fees and other expensive fees they could be charged if they miss certain payments. Please use short term credit responsibly. All interest rates, annual percentage rate (APRs), loan duration, origination fees (if necessary), documentation fees (if necessary) and payment dates will be clearly outlined in the loan agreement you receive from the direct lender.
Details About Direct Deposit Personal Loans Online
People appreciate personal loans with installment payments because they know exactly how much their payment will be each month and exactly when their loan will be paid off. There are many lending options available to borrowers, please research all options before making credit decisions. Compare a direct deposit personal loan to a payday loan and many consumers choose the benefits of personal loans. Fixed interest rates, fixed payments amounts, and fixed pay off date are the main highlights of these loans.
Benefits of Bad Credit Personal Loans
57% of Americans, on average, have less than $1,000 to spend in their checking accounts.
What do they do when something goes wrong?
Like it or not, most of us need money. It pays for our essentials--food, bills, a roof over our head, a car to get to work.
And the problem is, if you don't have the luxury of being able to save from one month to the next, you're not going to be able to respond when life gets in the way.
So who do you turn to?
Well, increasing numbers of Americans are turning to unsecured personal loans to help themselves get out of a tough financial situation.
You don't have to put up with rainwater dripping down from the ceiling if you can get the roof fixed right away. With loans like these, you can be approved quickly and pay in easy and affordable installments.
But if you're still not convinced, let's look at the top seven benefits of unsecured installment loans and why you should seriously consider one if you're facing a big expense.
1. High Approval Rate (Even with a Poor Credit Score)
Higher approval rate than typical loans, you might not have a great credit score, either.
Families with low-income earners are more likely to have a lower credit score than those with high-income earners, with an average score of 664 in 2017. Unfortunately, lower scores mean that when it comes to getting credit, you'll find more doors closed than open.
With unsecured personal loans, however, it's still possible to get the credit you need, like a $500 loan up to 2500 dollars.
No collateral is needed, so you don't need to have an asset like a car or a house to get one, either.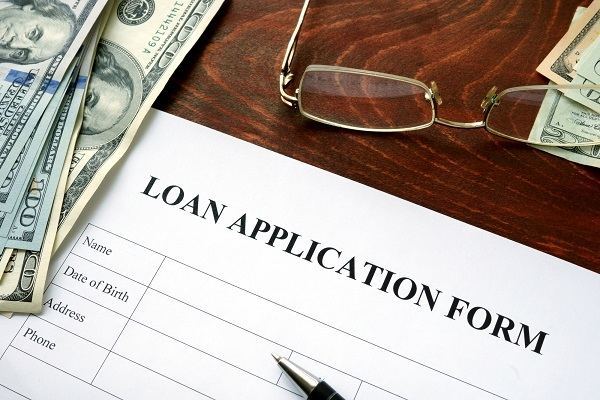 2. Installment Loan Amounts That Suit You
Want to take out an installment loan, but you don't need a huge amount?
With unsecured installment loans as low as $200 and as high as $2,500 available to consumers, you don't need to borrow any more than you need. That means low repayment amounts, too.
This is great news if you only need a little boost to get you through to the next month or you've had a sudden expense that you can't afford.
With an unsecured personal loan, you can choose an amount that's most suitable for you.
3. Less Documentation, High Approval Rates
If you've tried to get a personal loan through your bank, you've probably faced all sorts of delays and complications.
What if you don't want the hassle of handing over document after document to prove you can afford a loan? Well, with an unsecured personal loan, you don't have to worry about it.
As long as you're over 18, with a bank account to pay the funds in, and you're an American citizen, all you have to do is fill out an application form to find out if you're eligible.
No fuss, no problem. Expect to see fixed rates and the types of loans offered by our loan companies are installment loans with monthly payments.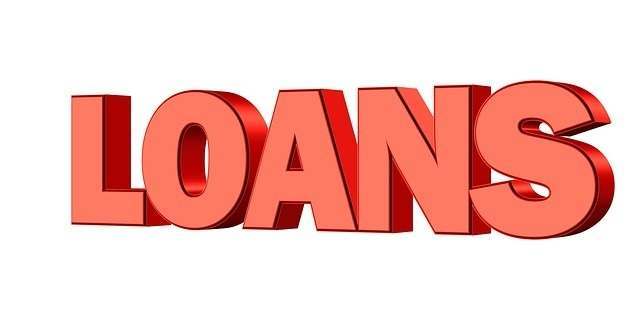 4. Make Monthly Payment Until Paid Off
Every person taking out a personal loan for poor credit is different.
Some might need a loan that they can pay back sooner. Some might want smaller repayments, so they decide to pay back over a longer period.
Well, you can go for either. With no credit installment loans, you're free to spread out your repayments over 2 or 9 months.
This means that whatever your requirements are, you can plan a loan repayment schedule around your own needs.
5. Will Not Hurt Your Credit Score
Our application will not hurt your credit score with the main credit bureaus. Lenders like borrowers who can show they can pay back what they owe, on time and without complications. But if you' have a poor credit score, it's hard to do this because you can't get accepted for most forms of credit in the first place!
6. Personal Loans with Fixed Payments and Rates
If you decided to borrow on a credit card, you might have to pay all sorts of hidden fees and charges.
A fee to take the cash in the first place. Increased interest rates. A repayment schedule and amount that changes on the whim of the lender from one month to the next.
Well, with unsecured installment loans, you don't need to worry about any of this. You'll be given the terms upfront--there'll be no hidden fees, no surprises.
You'll know exactly what you need to pay back and when. And if you aren't happy before you sign the loan agreement, you can walk away.
Bad Credit Personal Loans Offer Freedom and Options
So if you're looking to borrow some money, but you've been put off by traditional lending, or you just can't be accepted for other types of credit, a bad credit installment loan could be the solution for you.
With loans up to 2500 dollars available asap to borrowers, they're ideal for those desperate times when you just need that little bit extra to get you through on a rainy day.
And the great thing is that it doesn't matter what you need the money for. Our lenders aren't going to ask you, and they're not going to ask for anything as collateral either.
If you want to find out more about taking out a loan, why don't you contact us today?
* Lenders in our network do not pull a traditional credit report from one of the 3 main credit reporting bureaus, so your credit history is not part of the lending process. They may use an industry specific report such as Teletrack. If you have defaulted on numerous short term loans we likely will not be able to match you with a lender. Funds can only transferred on business days. You do not have to have great credit. WireLend helps people find lenders so you do not have to keep filling out multiple applications on different websites. Laws regarding installment loans are different in every state. Your state of residency may limit your ability to receive an installment loan and the amount of your loan.
How the personal loan process works:
1) Complete the short application
2) If we can match you with a lender you will receive a loan offer within minutes
3) Review the loan offer and decide if you wish to accept or deny the loan offer
4) If you wish to accept the offer, Electronically sign the document
5) Funds should be in your account by the next business day
6) Payments will be withdrawn from your bank account based on the terms of your lender.
Unsecured Personal Loans Online - We work with over 50 lenders across the United States to try and get you approved for a secure installment loan. No hard credit check required. Complete the application and you will know in minutes if you have been approved. Once approved you will have the opportunity to review the loan offer and all loan documents before you accept or decline the loan offer.
There are many factors that determine how much you qualify for including your state of residence and monthly income. You can use an e-signature to complete all loan documents from your computer. Take steps to improve your credit, more info here.
Personal Loan States: