101 Ways to Save Money and Grow Your Nest Egg
Saving money never seems to be easy. There is always something getting in the way. Either paying down current debt or buying something you need or possibly did not really need. Financial stability starts with a budget and a good plan to continuously put money in a saving account. Start saving a little money every single day and watch you reserves grow.
We want to help and compiled this list of 101 good ways to jump start your savings. Your nest egg is important to your future and you need to take the appropriate steps to be sure it stays healthy and growing. Review our list and find a handful of money saving tips that suit you best. Stash the cash for a rainy day and you will experience less stress, sleep better, and be a more confident person.
101 Money Saving Ideas You Can Use Every Day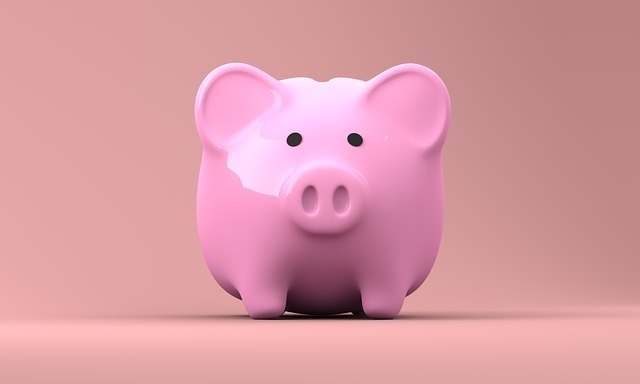 1. Open a savings account and put money in it every month.
First things first, opening a savings account is the first step to growing your nest egg. You need to make the effort to go to the bank and get an account open. Put your first few dollars in and growing it from there. Put money in every month even if it just a few dollars. Years from now you will look at your account balance and smile knowing the sacrifices you made to get where you are today. Look around at the banks with the best interest rates on savings accounts. Be sure you are not in an account that charged you a monthly fee. You should be making interest on this account, not paying the bank a fee.
2. Stick to the 50/30/20 rule.
Before you decide to save, it's important to define what saving even means to you. How much is even practical to put aside? The answer lies in the 50/30/20 rule. Spend 50% of your income on essentials and sock away 30% in your savings. As for the remaining 20%, that's up to you! Treat yourself to whatever you want. Is saving 30% not practical at the moment? If so, it's perfectly acceptable to tweak those percentages to make sure you're getting the most out of your income. Either way, you're building a good base for the future.
What is the 50-30-20 Rule?
50 percent of your income goes to living expenses
30 percent of your income goes to savings and your nest egg
20 percent goes to your leisure activities and having fun
3. Make one month of breakfast you can eat on the go.
Is a morning Egg McMuffin habit straining your pocketbook? Spend an afternoon frying up sausage and a scrambled eggs and cutting up tomatoes, onions, and shredding cheese. Once your done, wrap it up in a flour tortilla and cover in saran wrap. Then, simply freeze. After a few hours you'll have a batch of breakfast burritos you can heat up in the morning for weeks to come all for under $40! You'll spend your mornings energize, healthy, and secure in the knowledge you're saving money. Now that's a good way to start the day!
4. Get your haircuts from the local beauty school.
Whether you're looking for a haircut, a blowout, a shave, or a dye job, it can cost a pretty penny. You might not always have the money you need when your roots start to show it bangs try out of hand. The solution? Cosmetology schools are always looking for people that will allow them to practice their newfound skills. You'll get your treatment for free or at a huge discount and feel secure in the knowledge you're helping someone enter a field they love. Look good and feel great. What could be better than that?
5. Post saving affirmations everywhere around your house.
You may have heard the story of the woman who put a custom picture of a disapproving Terry Crews on her credit card to save money. That would discouraging anyone. You don't have to go that far, but putting a simple post it that says "Save for Vacation," can do the trick. Alternately, you could try writing out positive affirmations with your money saving goals every morning. It could be something as simple as "Be Debt Free by 2020!" Write it ten times every morning and you'll be amazed what a difference commuting it to paper makes.
6. Strategically eliminate financial temptations.
For this one you really need to sit down and do some strategizing. Where do you impulse spend the most? Is it at the Starbucks on the way to work? Do you online shop after a drink or two in the wee hours of Saturday morning? Wherever the problem lies, get rid of it. Have a friend or partner hide your tablet at night. Take a slightly different way to work. Shop at a grocery store that's not near an H&M. By making small changes to your routine you'll be amazed how quickly those little expenditures at up.
7. Get a savings buddy that will save with you.
Question. When do you feel like spending? The answer is probably with your friends. Whether it's tickets to the hottest bands in town or happy hour, it's easy to get caught up. By telling your friends you want to save, you can get the support you need. Keep each other in check when you go out. Does that mean you have to give up your Wednesday night cocktails? Not necessarily. You might want to skip dessert afterwards or set up a carpool to your favorite bar. Two heads are better than one after all. Make it a competition to see who can cut the most from their daily budget.
8. Take the spare change jar to the next level.
Have you heard the story of the man who saved for his daughter's college with a pickle jar? At the end of every day, he put whatever change was left in his pocket in an empty pickle jar. At the end of every week, he'd deposit it in the bank. Well, it's time to take that to the next level. It's a good idea to set up a few different savings accounts with one for emergency money, one for general savings, and one for a luxury item. Make it a point to deposit money in each once a month no matter how small a sum. It adds up.
9. How to get the best coupon deals in the 21st century.
Taking scissors to the weekly grocery store mailers is still a great way to save here and there, but are you ready to take it to the next level? Regularly scan sites like Groupon or Retailmenot to make sure you're not leaving money out on the table. Anytime you're making an online purchase, remember that promo codes are your friends. Make sure you're searching for a better deal before you finalize that purchase. Sign up for weekly emails and Google Alerts for things you buy often or in bulk so you can shop proactively, not reactively.
10. Cheap entertainment can be just as good a expensive.
Sick of spending $20 bucks per person to see a movie and get the large popcorn and soda known to man? Wait a few months to see the same movie for $4 bucks at the cheap seats. During the summertime is also the time when most cities host free concerts, fairs, and more. Check the local papers and magazines to see what's coming to town and double down on the cheap entertainment. If all else fail, wait for a nice day, pack a blanket and a picnic, and head to the local park to watch a sunset in the open air.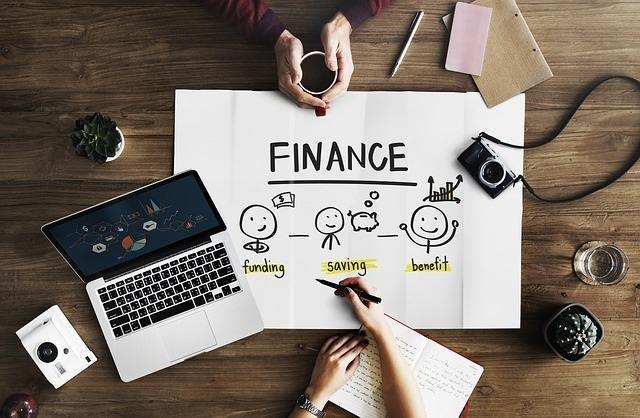 11. Comprehensive budgeting in the palm of your hand.
When it comes to saving and keeping to a budget, you need something you can keep in the palm of your hand. That's where cool budgeting apps come in. Check out cool apps like Mint, Wally, Pocketguard, and Acorn to help you keep your finances in mind with every single purchase. At the very least, making sure to keep a banking app handy and check it every time before you go out. It can be tempting to have a hear no evil see no evil approach to your finances, but keeping a close eye is the best approach to your finances.
12. Pay a little more to manage your debt.
Most of us are living with some kind of debt whether it's student loans or credit cards. That often means multiple loans. Always pay a little extra over the minimum to cover the interest payments. If you're looking to get rid of your loans at an earlier rate, concentrate on the smallest loans first. By paying off a loan you'll be cutting down on interest. Not only will this get you free of debt sooner this is a great way to increase your credit score. Managing debts responsibly can help you build a foundation for the future.
13. Avoid ATMs with high fees for withdraws.
This may seem like a no-brainer, but you'd be surprised how much this can add up. ATM fees can range between $2-$4 for each transaction. While it can tempting to hit up the gas station for cash, wait until you get to your bank or credit union. Do you get money back at certain gas stations or grocery stores? Make sure to take advantage of the places you get discounts even if it means going a little out of your way. By going the extra mile you'll be amazed at how it adds up.
14. Support new and local businesses.
Do you have a friend who's starting a photography business? Or maybe you know a friend whose son or daughter is breaking into a freelance discipline. By patronizing their business, you're helping them build up work history and will likely get a discount in exchange for a testimonial. You'll be supporting your friend and getting your work done by someone who really wants to work with you. This is especially great for creative disciplines like photography, design, copywriting, and more.
15. Know your benefits so you take full advantage.
It can be easy to leave money on the table when you have a benefits package. Could you be contributing tax-free money to a retirement fund or Health Savings Account? Does your work match retirement contributions? No matter what your situation, there's likely something you're leaving on the table. Sit down with your HR manager or insurance company. Ask questions and, if you feel like they're not holding up their end of the bargain, don't be afraid to let your displeasure be known. You are the customer so don't be afraid to act like one and assert yourself.
How Can I Really Save Money?
Keep you nose to the grind stone. Saving money is a lot like a diet. It can be hard sometimes but worth it in the end.
16. Watch YouTube and learn how to fix things?
Do you how to sew? Change your oil? Fix a stair? By adding a few small life skills to your repertoire you can make your clothes, tools, and cars last a little bit longer by taking some extra time to learn how to DIY. On the flip side, DO NOT take a project that is beyond you. Especially stay away from anything that uses gas, electricity, or plumbing if you're not trained. Not only can it cost you thousands of dollars to fix it, you could hurt yourself or others. Don't take the risk if you're messing with dangerous stuff.
17. Declutter your house and garage and boost your savings.
Chances are you have a closet or two that could stand a cleaning. Not only is downsizing a good chance to simplify your home, it could be an opportunity to make money. Go through your closet and find clothes in good condition you don't need anymore. Places like Plato's Closet and Consignment shops can turn your clutter into cash or you can turn to online sources like ThreadUp or Tradesy. Same goes for old books and other media. Make space on your self while padding your wallet.
18. Sit down and discuss budgets with your house mates.
Whether you live with a partner, friend, parent, or child, chances are you're not the only one in the house who has a bearing on your finances. It's time to sit down, examine your finances, and figure out where you can save. Are you communicating when it comes to doing the shopping? Is everyone on the same page when it comes to turning off lights and keeping the thermostat in check? These conversations are never fun, so make sure everyone is invested by setting goals and offering a prize as a reward. Make it something everyone in the house can enjoy such as a new speaker system.
19. Fight "Vampire Power" - turn off unused devices.
You may be good about turning out lights when you leave a room, but are you fighting vampire power? Even your appliances are turned off, they're still sucking valuable power out of the wall. Unplug everything you can when you're done using it. When you make new purchases, make sure you're getting the most energy efficient appliances possible. This is especially important when it comes to big appliances like stoves, washers, dryers, and refrigerators, but good practice even if you're just picking out a toaster.
20. Quit smoking and put more money in your pocket and air in your lungs.
If you're vaping, listen up because this goes for you too. You probably already know that smoking is bad for you, so we'll skip that for the moment. What you may not realize are all the little ways it adds up. You're probably spending extra money to get the cigarette smell out of your clothes and hair. Not to mention the cost of teeth cleaning and whitening. If you smoke in or around your apartment, you could be in danger of losing your deposit. Lastly, there's the cost of the cigarettes or cartridges themselves which could be better spent elsewhere. Drop the heaters and stash some cash in your savings account.
21. Make Wednesday the day you do your shopping.
What makes Wednesdays so special? Fun, most stores release new sales midweek. We already talked about the importance of couponing, and that's yet another advantage of Wednesdays. You can get the newest sales while still taking advantage of last week's deals since most stores will still honor the coupons of the previous week. Wednesday is also a good day to shop because it ensures you have enough supplies to pack your own lunch throughout the week. Plan well and your bank account is sure to thank you.
22. Make Autopay your new budget tool.
No one likes paying bills. That's just a fact. So you'd think that autopay would be the natural next step. What you may not realize is that it's not just a matter of convenience. You probably pay more than you think in late fees. Autopay can fix that. How do you make sure you're keeping enough money in your account to ensure this is effective? Simple. Stick to your budget and set yourself reminders on your phone calendar to be more thrifty when the big bills are right around the corner.
23. Like spa treatments but hate the price? DIY spa days.
Need a day to de-stress, but don't have the money for a full salon day? You might be surprised all the ways you can pamper yourself with common items you find around the house. Apple cider vinegar, for example, is great for the skin. Add a one-third cup to your next bath for softer skin. Make your own lemon and basil infused water with a pitcher in the fridge. Then, cut up a cucumber and hop over to YouTube to find a mud mask recipe. Put on your favorite relaxing playlist and feel everything just melt away. Ahhh, that's nice.
24. Embrace the "30 Day Rule".
Feel the urge to buy something big? Whether it's a new 4K TV or that dress you've been eyeing, take a step back and pause. Wait 30 days before buying something big. If you get to the end of 30 days and you still want it, that's great. You can probably make that purchase guilt free. However, most of the time you might be surprised at how quickly things lose their appeal. It's a simple way to keep from those incredibly pricey purchases which can sink even the most well-intentioned of budgets.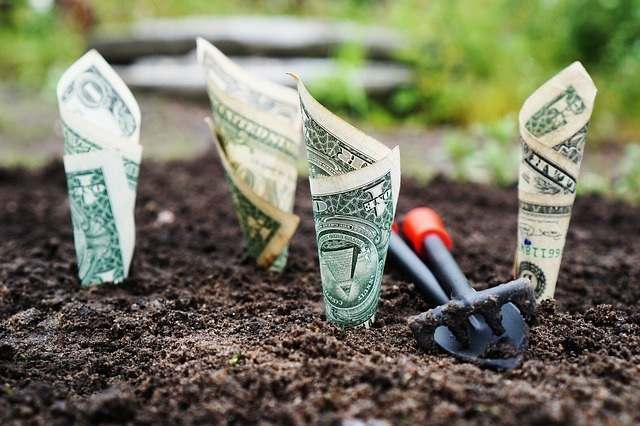 25. Pay attention to your water usage.
It's time for a slightly gross conversation. How often do you flush? Yes, as much as the old adage may sound silly, the "if it's yellow, let it mellow," can save water and money. This goes for all things water related. Make sure the dishwasher is full before you run it or, if you wash by hand, fill one sink with soapy water and rinse conservatively. Conserve your laundry efforts. Above all, master the art of the four-minute shower like they do in the Navy. Your water bill and bank account will thank you greatly.
26. Pay someone to do your taxes.
Tax time is stressful, there's no doubt about that. Fortunately, there's a way to cut the stress and increase your refund. No one wants to pay a professional, but the truth is that it's worth it. Not only will get more back, it'll give you incredible peace of mind. On top of that, save your receipts for business expenses. Get an app like QuickBooks or BizXpenseTracker to make this an easy and ongoing process. Whatever you do, make sure you're not leaving money on the table come tax time.
27. Set up an automatic transfer to your savings account.
Like auto-paying bills, saving can be an easy process. Talk to your bank or credit union about setting up an automatic transfer to your savings account. By making the action automatic you'll be building up your savings every month. Even if the amount is small, it's a great habit. In addition to this, you can make small deposits every now and then. Put back one item when you shop and deposit that amount into your savings instead.
28. Don't be afraid to ask for help.
Sometimes saving takes more deliberate measures. Could paying off a $1,000 debt make a huge difference in your finances? It might be time to make a GoFundMe account. Asking for help is never easy. We want to make it on our own. However, learning to ask for help can make you a happier person. No one gets by in this life alone. Your friends and family will be proud of you for stepping up. Next time you're flush with cash, pay it forward. There's nothing that feels better than helping.
29. Take the necessary steps to stay healthy.
You'd be surprised how much medical debt can set you back. That means prevention is the best offense. Get enough sleep, eat well, drink water, and exercise. This will help you stay in tip-top shape and avoid illness. More than that, don't skip your yearly doctor's appointments. This allows you to catch things early which could turn into more dangerous and costly problems later. Again, set small achievable health goals and work your way up to a more complete and healthy you.
30. Take your vacation and sick days.
It can be easy to try work through without any rest, especially if your work reimburses you for it. However, you could actually be cheating yourself out of money. If you refuse to take sick days you could open yourself up to greater infection. Not to mention the fact you're putting your office at risk. As for vacation days, well, you earned them. If you overwork yourself you're back to square one and expose yourself to burnout and sickness. So take those days, you'll thank yourself for it later.
31. Skip the appetizers when you eat out.
Dining on a budget doesn't have to mean forgoing all luxury, but being a little choosey can help. Drop the appetizer and dessert because they add up quick. Skip the sugary drink too. Ask for an extra lemon and stir a packet or two of sugar into your drink and voila! Instant lemonade. If you do decide to get dessert, split it with a friend. However, remember that one thing you shouldn't skimp on is the tip. Your waiter has to make a living. Send one of those dollars you saved their way. They'll appreciate it.
32. Comparison shop before spending your hard earned money.
Whether you're shopping for a new computer or just a new blouse, it's important to compare prices. Find something you like in the store? Do a quick Google search to make sure you're really getting the best deal. You can make this even easier with apps like ShopSavvy or BuyVia which allow you to actually scan the barcode and find out the best deal in real-time. When all else fails, there's no shame in going to Amazon. Make sure to also take advantage of stores that price match their competitors.
33. Banish the "Green-Eyed Monster".
It's time for a tough question. Are you getting the latest gadget because you really need it? Do you really need an Alexa for every room? Envy, aka the Green-Eyed Monster, can lead you to keep up with the Joneses in the worst way possible. Every morning take five minutes to write down what you're grateful for. When you're stressing over that 4K TV, take your list out. The things that are good in your life more than make up for the things you lack. You'll be happier if you focus on the goodness around you.
What is the Green Eyed Monster?
The Green Eyed Monster = Envy
34. Learn the dollar store and what products they carry.
It may not be the most glamorous, but the dollar store is named that way for a reason. You might not be able to get everything you need there, but it's a good place for basic supplies like toiletries, cleaning products, paper products, and pet food. You'd be surprised by the things they sell. You can get halfway decent wine glasses for only a few dollars, holiday decorations, and more. Don't be too proud to take advantage of a great deal.
35. Avoid stress and burn out.
Stress is a killer. Between heart disease, insomnia, or just plain fatigue you're not at your best when you're too burned out to function. So it takes to make a little space for yourself. Meditation can be an effective tool. Whether it takes one minute or one hour, the time you spend recharging yourself is worth it. You'll deal with problems better and have more patience to devote to the people you care about. Use free online guided meditations to start and check out videos and books from your local library. The change will be immense.
36. Save money when shopping for meat products.
Meat is the most expensive food item. How you're buying it can make or break your shopping list. Check out for deals and buy your meat in bulk. Freeze what you don't use and plan your meals accordingly. As a bonus, make sure you're using every part you can. Bones can be cooked for broth. Save the bits you usually throw away for stew. When you can, think about making a meatless meal once or twice a week. You don't have to go vegan, but cutting back can help you save big.
37. Be a respectful but defensive driver.
We all speed from time to time, but did you know that it could actually be costing you more money? It's true! While it may shave a minute or two off your commute (and it's not likely to save you much more), it costs you more in gas. That also goes for other aggressive driving activities. Worst of all, getting caught. If you get pulled over by a sheriff, you could easily get a ticket for over $300. Not to mention the cost of rising insurance premiums. Is it really worth it?
38. Learn to love yourself as you are.
You rock! It's no wonder the beauty industry makes money hand over fist year after year. Between teeth whitening cream, anti-cellulite cream, anti-aging treatments, plastic surgery, hair extensions, and more, it's easy to get caught up in trying to look perfect. There's nothing wrong with springing for indulgences here and there, but ask yourself, are you trying to change who you are? Learn to love the way you look. You can be healthy while still being comfortable in your own skin. Cut yourself some slack and cut out the costlier aspects of your beauty regime. You'll be glad you did.
39. Rethink how you commute to work.
Commuting by car can be frustrating, costly, and expensive. Unfortunately, ditching your automobile altogether may not be an option, but that doesn't mean there aren't opportunities to save. Take mass transit once a week to cut down on your gas usage or start a carpool signup at work. Use a gas app to make sure you're buying at the cheapest pump available. Whenever you can, think about walking. Ok, walking to work isn't an option for most, but you could try walking to a friend's house or the store. It's a great way to lose weight while you save.
40. Treat your credit like a new puppy that needs your attention.
Do you have a handle on your credit? We talked earlier about how paying down responsibly on debt can actually increase your credit. The truth is, having bad credit can cost you in more ways than one. It can be harder to get loans at affordable rates and even could make you miss out on getting an apartment you love. So, how do you control it? First, keep in the know. Look at your credit score at regular intervals (also a good way to spot hackers). Then, make sure you're paying down on all loans. It'll save you money in the long term.
41. Be open with your partner about finances.
They say all you need is love, but financial stability is a close second. Are you and your partner communicating openly about money? Are they sharing in big purchases? Make sure to have conversations about what you want, where you're going, and your expectations. Talk before you buy big luxury items. Lastly, and this will be hard to hear, know when to walk away. If they won't answer questions or aren't willing to talk about expenses, things can only get worse. A partner is supposed to make things easier, not harder. See what apps might be best for your budget.
42. Make your living room a home gym.
Got a gym membership burning a hole in your pocket? Maybe it's time to say goodbye. If you want to get in shape, there are a multitude of free resources online. Watch free fitness videos on YouTube. Print out routines at your local libraries. Some of the most effective body weight exercises, like planks, squats, situps, and pushups, don't have to cost you a single step. Having trouble staying motivated? Get a workout buddy to motivate you at least once a week. Once you're done, reward yourself with a nice long shower, secure in the knowledge you did well.
43. Give yourself leisure money in cash.
Okay, you've got your budget and know how much fun money you have for the week. Instead of just keeping that in mind, go get the cash from your bank. Having the money in your wallet will help you visualize exactly how much you have to spend. So, when you're thinking about that shiny window display, look in your wallet. Do you have enough for it? By doing this, you'll still have enough to have fun while making good choices.
44. Use crockpots and freezers to cook affordably.
Are you trying to find a way to save on mealtime? If so, it's time to invest in a crockpot. Not only is it super easy (pour a couple of cans together in the morning and come home to fresh food), it's easy to keep. We mentioned the importance of buying meat in bulk earlier. Now, it's time to take advantage. Use your cheap meat to make a tasty stew. Then, you can freeze the stew and heat it up another day. This helps you use more of your leftovers as well as eat well for weeks.
45. Say no to expensive cable and start streaming.
Cable is expensive. It can be hard to give it up but cutting out that $50-$70 a month in favor of a cheaper streaming service will help you save. This could be even more if you're giving up satellite TV. You can also save a lot, by getting tough with your cable provider. Tell them that you're leaving for a competitor to get a lower rate. Say you had a neighbor who was paying less and you'll jump ship without a discount. If you have to lie, lie. Most customer service providers will give you discounts rather than lose you.
46. Host a clothes swapping party.
Need a new look but don't have the money? It's time to host clothes swapping party. Invite over friends and ask that everyone bring clothes they don't need anymore. Then, host a party. Make a day out of it! Make your own chip dip and pick out a brand new look. There's no shame in asking friends for castoffs. You'll all bond and look fabulous at the same time. For extra fun, host a fashion show at the end so you can all show off your new finds. Playing, "Too Sexy for My Shirt," in the background is mandatory.
47. Buy spices and condiments in bulk.
The little things can add up and that goes double when it comes to spices. When you're cooking and buying in bulk, having the right spices makes all the difference. So where is the best place to get all the spices you need without breaking the bank? Asian grocery stores have a world of items at cheap prices and that goes double for spice. Take your meal plan with you and find out exactly what you need. Planning meals in bulk not only helps you save, it cuts down on your meal prep time.
48. Find the best bank that offers the best rates.
Are you really getting the best deal possible with your current bank? Between hidden fees, low-interest savings accounts, overdraft charges, and weird penalties for not having enough money in your account, you could be getting more for your money from the people keeping your money. On top of that, some banks actually give toy money for opening a new account. It could also be time to invest in a credit union. Built on a slightly different model than banks, they're usually local and are there to help you. Big changes can make a huge difference.
49. Do a progressive meal instead of eating out?
Want a fancy meal but find yourself fresh out of gift cards? Try a progressive meal. In this communal effort, you have a different part of the meal at each house. One person does cocktails, one does appetizers, then the salad, entrees, and dessert. You'll each only be responsible for a small part of the meal, but still get to dine in style. Save extra money by carpooling to and from. You'll spend an evening feeling fancy in a way you don't regret the next day.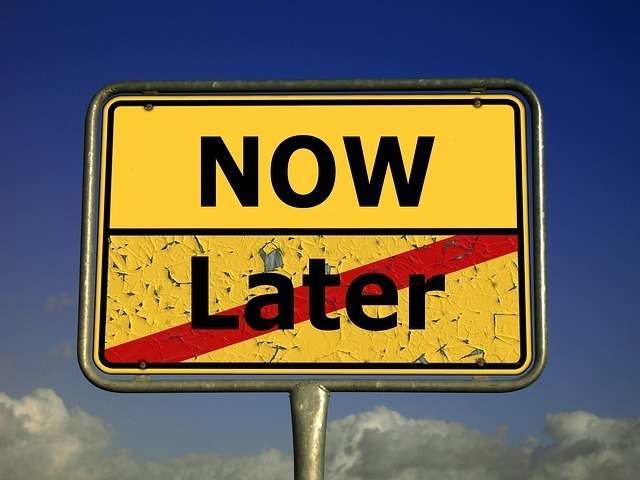 50. Drink water, lots and lots of water.
Staving off hunger is a great way to avoid impulse buying food. The solution is simple and as cheap as free. Carry a big water bottle throughout the day. For one, this will help keep your stomach full and cut down on snacking. For another, you'll be less tempted to go for a Diet Coke or energy drink. Lastly, it's good for you! While you're chugging water, be sure to avoid bottled water. It's bad for the environment, pricey, and completely unnecessary if you own even one water bottle. Your body will thank you.
51. Ask people for items they no longer use.
We all have tons of stuff taking up boxes and boxes in our garages, closets, and drawers. So before you buy, ask for donations. This is especially good for items you're only going to buy once like baby clothes, toys, and more. Need a piece of small tech but don't quite have the money to buy? Whether it's an adapter cord, new keyboard, or dongle, ask around. Your friends will be happy to get some junk off their hands and you can always pay it forward. If it's a bigger item, be sure to bake cookies or send a nice thank you card.
52. Invest in a french press for morning cup of Joe.
Are you a caffeine addict? Where you're shilling out five dollars for a whipped marshmallow caramel frap or a buck and a half for gas station coffee, it adds up. Even if you're making coffee at home, you might end up throwing a half pot away. Say hello to a french press. You can get a cheap one for $15. It has no filters, it's easy to measure, and it only takes four minutes to make great coffee. Just heat up water, put it in the press with two tablespoons of coffee (four with a big batch), wait, and presto! Instant java and savings.
53. Use open source software instead of the expensive options.
Sick of shelling out money to Microsoft or Adobe Creative Suite every month? It's time to switch to some open source software. Google provides a host of free software like Google Sheets and Google Docs that can replace Excel and Word. You can still save those files in a way that's compatible with Microsoft Office programs. Replace costly photo editing software with low to no-cost alternatives like Gimp or Canva. You can also get free to cheap video and audio editing software. Most open source platforms do take donations. Send a few dollars their way if you can.
54. Show you care by giving homemade gifts.
Birthdays, Mother's Day, Xmas, and more can add up. You don't have to drop a lot of money OR completely cheap out. This is where homemade gifts come in. Write them a week's worth of letters with your favorite memories. It will mean so much to them that you took the time and its something they'll keep for years to come. Decorate with fun doodles and illustrations. Make them a letter for special occasions like, "For a Rainy Day," or, "When you're Missing Me." Above all, be honest. If you don't have money to drop on Xmas gifts, let people know you're doing homemade gifts. They'll understand.
55. Barter and trade with friends and family.
You probably know how to do at least one useful thing. Can you cut hair? Write letters? Fix a car? Well, it's time to trade services. Got a friend with a truck? Offer to cook them dinner in exchange for help moving! Need help getting your deck stained? Offer to mow their lawn in return. This is a great way to get the services you need at a price you like. Just make sure the trade is fair and your friend doesn't feel used. Especially if that friend has a truck. Everyone wants a friend with a truck. They're more than a truck, you know
How Can I Save Money Every Day?
Make the little things count. Or maybe we should say not count. Avoid the little items everyday that add up over a month or year.
56. Make sure your house is well insulated.
Heating costs add up quick. The same goes double for AC. Whether you live in an apartment and have to pay for utilities or an old house, you need to take control. Make sure your windows are sealed. Look up a tutorial on how to make sure your windows are well insulated by putting saran wrap over the windows. In the summer close blinds and curtains and avoid generating too much heat. Lastly, make sure all systems are well-maintained to keep the cost down as much as possible. Learn more about insulation from the pros.
57. Stay appraised of your gas gauge.
When you're low on gas it can be tempting to run the car until it's past empty. However, that could actually end of costing you more. Try not to let it dip below E if you can help it. Download an app to help you find the cheapest gas buddies. Some great ones include Waze, GasBuddy, and Dash. Fill up when prices are low. Just get a little bit when prices jump up. By doing this, you'll keep your car in good condition and your wallet nice and full.
58. Take a staycation instead of a spendy vacation.
Got time off coming up but low on funds? It's time for a Staycation! Vacationing is nice, but it's also stressful. Between the travel, hotel mishaps, and more, staying home can be a real treat. You know you never do the fun stuff in your city until relatives are in town? Take yourself on a tour of your city. Try eateries you've never been to. Go to that music festival you've been meaning to try. Enjoy the sights and pocket the savings.
59. Make the most of all the freebies you come across.
Okay, it's time to get cheap. Save freebies. ALL OF THEM. Swipe a few extra sugar packets on your next coffee date. Put your ketchup and mustard packets to good use to top off condiments. Keep soap and shampoo from hotel visits. Don't abuse this, of course, and don't steal. Business owners do have to eat these costs. However, nabbing an extra here and there, from lotion to salt packets, can really add up. It might seem a little tacky, but there's nothing wrong in engaging in a little frugal chic.
60. Cut back on emotional shopping.
The emotional and mental state you're in when you go shopping often decides whether or not you're going to be able to stick to your list. You know the common knowledge about not shopping hungry. It's also important to not go shopping when you're sad, angry, or lonely. If it can't be avoided, do a breathing exercise to center yourself and clear your mind before you even get out of the car. Do you regularly shop to feel better? That could be costing you big. Find another way to soothe yourself. Above all, don't hit Amazon after a beer or two. Nothing good can come from it.
61. Get advice from credible sources.
Saving is a great group effort. Tap your friends and family for tips and tricks. People who have young kids have likely forgotten more about couponing that you'll ever know. With DIY culture bowing up, you can probably get great recipes to make your own shampoo, laundry detergent, and more. Open up a Google Doc or text chain to share deals when they come up. Turn it into a contest. Most of all, don't forget to get tips from older generations. They are masters at making one dollar stretch a long, long way.
62. Grow your own produce and herbs.
Question, what's the best-tasting thing in the world? The answer? Anything you grew yourself. Where you have a yard or just a free windowsill, growing your own veggies can be a great way to save. All you need is some seeds, soil, flower pots, and you'll get bright orange cherry tomatoes that taste nothing short of amazing. Got an overabundance of zucchini this year? Freeze and save for zucchini bread. Pumpkins are super hearty and grow in almost any condition. You'll get filling for pies, pumpkin seeds to roast, and jack o lanterns for only a few dollars.
63. Know what is in your pantry and the expiration dates.
Sitting in front of your fridge she bemoaning the fact that you have nothing to eat? Check your pantry. Type in the ingredients you have into a site like SuperCook or MyFridgeFood and you'll be surprised at the things you can make. More than that, it's important to know what you have before you shop. Out of something like flour or eggs, but don't want to hit the store? Look online for eggless and flourless recipes. You might think you've got nothing to eat, but with a little creative thinking, you'll be good to go.
64. Duct tape and superglue are your friends.
Sometimes the Blue Collar Comedy tour knows what they're talking about. This is especially true when it comes to duct tape. If it can be fixed, duct tape and super glue can fix it. No, it's not the most aesthetically pleasing solution, but if it works, it's not stupid. It can be tempting to throw something away at the first crack, but there's no use in being wasteful. If a little extra adhesive can do the trip, it's worth it.
65. Visit the local thrift store before buying new.
Thrift stores are amazing. While some, yes, do smell like your grandma's basement, you can find some great things. Before you decide to buy something brand new, at least hit up local stores first. Consignment shops are a great place to get furniture which could even be close to new. Sometimes even designers put their cast-off stuff for sale in thrift stores, so it's not even second hand. Looking for a part for your car? Head to your local scrap yard before you dump money into it. People who work there are happy to help.
66. Repurpose and reuse everything you can.
You'd be surprised at how much trash can actually be useful. Turn old t-shirts and linens into cleaning rags. Reuse mason jars as drinking glasses, candles, or for canning. Old dryer sheets can be used to clean pans with super caked on food. Lastly, there are all kinds of DIY art projects you can make with old newspapers, broken plates, magazines, and more. By reusing every piece you can you not only cut down on costs, you're also using things responsibly. Good for the planet and good for you.
67. Take inventory before going to the grocery store.
Sitting down to make a shopping list? Before you do check every cupboard, drawer, and linen closet to make sure you don't already have one. For areas you don't use every day, write down an actual inventory so you know for sure what you have and where it is. This is especially important if you're about to move. So many things are easy to misplace and moving is already such a long and expensive process. Do yourself a favor and keep on top of what's happening in your house.
68. Designate a cheat day where you can relax and spend a little money.
Everyone knows that having a cheat day is helpful for losing weight. The same can be applied to saving money. It's okay to have a cheat day. Give yourself one day where you can splurge on luxuries. Make sure you put a ceiling on it by giving cheat money in cash. Once you're done, go back to your more miserly ways. We all need to cheat from time to time and no one is perfect, but by controlling your spending sprees you'll be able to weather the temptations much better.
69. Make the most of leftovers.
Cooking big meals doesn't have to be a waste. Make sure you have at least one day a week designed for eating all the leftovers. Make today's dinner tomorrow's lunch. Most of all, freeze what you can. If your fridge is full of leftovers, freezing some is a good way to make everything last even longer. Clean your fridge out twice a month to see how much you're really wasting and then adjust accordingly. Most of all, be honest with yourself. If you're not going to eat it, toss it. Don't waste space in your fridge.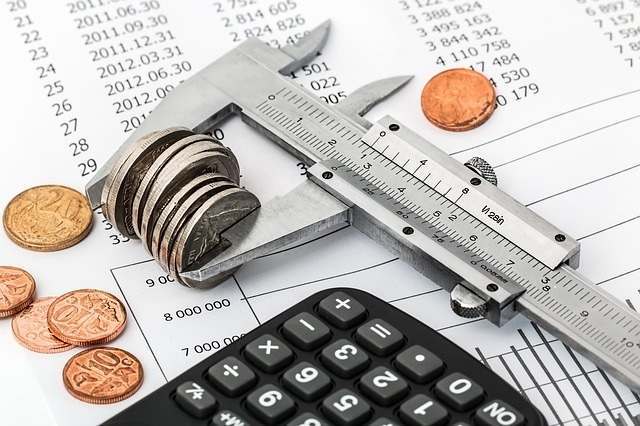 70. Turn down the heat and the air conditioner.
We talked before about how to make the most of your heat and AC. Now, it's time to take on the challenge. Waiting to turn on the heat is easier. Wear socks, blankets, and more until you can't stand it. (Just make sure not to leave it totally off or you'll freeze your pipes.) For AC, try turning it down a degree every day and get accustomed to warmer and warmer temperatures. Even a difference of a degree or two can save you money. The closer you can get to the natural temp outside, the better.
71. Freelance in your spare time.
It's important to enjoy your time off, but there's no harm in having a few side projects. It's important to have more than one income stream. Not everyone wants to start a side business, but you probably have some skill you could be capitalizing on. So put aside a few hours a week to freelance. Offer to do repairs at a discounted rate. Consult with your friends and family. It's a great wat to pick up a little extra money and hone your craft at the same time.
72. Set daily, monthly, and yearly goals.
While building up a big balance in your savings account is a great goal, it's not the only one worth setting. Set daily, weekly, and monthly spending goals. Some banks will automatically send a small amount of money from your checking to your savings account either weekly or for every purchase you make. Ever heard of the yearly savings challenge? Save one dollar the first week, two the second week, four dollars the third week, eight dollars the fourth and so on and so forth. By the end of the year, you'll have a tidy sum in your savings account.
73. Refinance your high interest rate loans.
If it's been a while since you first took out a big loan, it might be time to refinance. Sit down with your bank and examine all of your options. You don't have to make a decision right away, but lowering those monthly payments can make a world of difference. Student loans are one of the biggest areas you can improve. Can you renegotiate and combine a few to bring down your overall payment? Arm yourself with research and don't settle for less.
74. Negotiate to your credit card company.
Most Americans are living with some kind of credit card debt. If you're not paying down more than the minimum every month, it's going to be hard to get out of the hole. Another thing to do is talk to customer service and try to get your rate lowered. An especially effective way to do this is to threaten to go to a competitor. Credit card companies may lower your rates to keep your business. Even a small reduction could be a major game changer.
75. Buy in the off-season.
There's an off and on season for everything. To get the best deals, always buy in the off. Who for swimming suits in fall and winter coats in summer. Going for a trip? Figure out when the tourism season ends and book you tickets when no one else is there. Be sure to buy all plane tickets at least ten weeks out. No matter what you do, planning ahead will help you beat the crowds and get the real deals.
76. Keep an eye out for hidden fees.
Pay attention to the letter of everything you sign because you might be falling for traps. Whether it's hidden fees in your bank account like overdraft charges or just a $35 warranty on a $60 item, it's the little things that add up to one big, messy pile. By the same measure, keep an eye on your data plan and have a good sense of when "just one more" turns into one too many. Don't cheat yourself out of cash.
77. Share streaming services with people near you.
With the advent of everyone and their brother wanting to start their own streaming services, consuming media has gotten out of control cost wise. So it's time to share. Get a group of friends together and pool your resources. Have one pay for HBO Go and another for Netflix. Share the responsibilities of owning Prime and Hulu Plus. Redistribute the wealth! This can go for any of those little monthly charges that add up like monthly loot boxes and more. Dress up like your friend and use their gym membership! (Ok, we're kidding about that one.)
How Much should I Save Every Month?
30 percent of you income is a good number to add to your saving account every month.
78. Go to the dentist for regular exams.
Quick, what's your favorite thing to do? Chances are, none of you said, "Go to the dentist." Unfortunately, this is exactly what you need to do to save in thousands of dollars in dental surgery. Even if you don't have dental insurance it's easier to spend $100 on a cleaning than $600 on removing an impacted tooth or a couple thousand on dental implants. For big savings on dentistry, go to a dental school and make sure you know your insurance inside and out.
79. Make the library your new hangout.
Obviously, your local library is a place you can have access to lots of books for free, but you'd be surprised at all the ways it can help you save. It's a great place to check out videos, audiobooks, music, movies, and access an enormous database of eBooks. The library often pairs with local museums and art exhibits to give you cheap or free admission. They also offer help with a number of other services from tax preparation to community gardens to equipment rental from iPads to meeting spaces for a variety of events.
80. Do not make impulse purchases when you check out.
Grocery stores are carefully designed to help you spend money from their layout to their lighting to their music selection. This is especially true around checkout counters and the edges of aisles. It's easy to impulse buy some chocolate or candy, but you can also waste money on more practical items like chapstick, gun, and more. If you're in line and feeling the need to pick something up, take a deep breath. Do you really need that item? Are you 100% sure you don't have one at home? Just say no to impulse buys.
81. Stay away from fast food.
Fast food has all kind of problems and you should avoid it at all costs. Not only is it expensive for what you get but it is really bad for you. Tons of sodium and trans fast makes fast food one of the worst things you can put in your body. Pack a lunch and plan ahead so you do not get stuck without feed and have to rely on fast food. Plan ahead and pack a lunch and snacks for you and everyone you are with.
82. Say goodbye to brand names, you will not miss them.
Buying brand names is sure to up your buy. So when you're looking to save money it's time to get comfy with store brands. The truth is there aren't always big differences between luxury brands and normal ones. In the case of items like eyeglasses where one company owns most of the business, there literally isn't a difference between brands. This is especially important when it comes to medication. Always go generic if you can, you'll save a ton of money and still get the meds you need. There's no need for brands when you've got extra money to burn.
83. Reexamine your data usage and cell phone plan.
It's time to ask yourself if you're really getting the best deal on your phone plan. Do you regularly run out of data and suffer huge charges for going over? Could you be getting a better deal with another provider? Track your data carefully and make sure you're not going over your plan. Don't get a new phone that's going to add a hundred dollars to your plan a month. Above all, don't be afraid to ditch your current plan for a better one. It can be hard to make decisions in front of flashy deals but stay strong.
84. Use frozen fruits and vegetables, they keep a long time.
Find yourself spending a ton of money on produce you never use? It goes bad quickly and can be hard to portion out correctly. It's time to start buying frozen fruit and veggies for more regular use. When you make special recipes, you can buy what you need on the day you need it so you know it's fresh. Otherwise, frozen fruits and veggies are great for week day dinners and morning protein shakes. You'll get your 5 fruit and veg for the day for a fraction of the cost.
85. Use up every last drop of the products you have already purchased.
It's time to get really cheap. Use everything as much as you can. Cut open lotion and shampoo bottles to get the last drop. Save nonperishable foods a little past their expiration date. Comb through every inch of your house before you make a purchase. Duct tape old appliances together. Use paper products as sparingly as possible. Wear clothes that don't have direct contact with your skin a few times before you wash them. Take fewer showers. Never, ever throw anything away until you're sure you don't have another use for it. Use it until the last drop.
86. Groom your pets by yourself, it is not that difficult.
When you have the money, it can be great to take your pet in to get washed and cleaned. Especially since, let's face it, most pets don't love getting groomed. However, it's a lot cheaper to do it yourself. You can get a shaver with guards to groom your dog or cat for under $20. When you buy supplies for your pets, be sure to hit Walmart and Amazon instead of stores like PetSmart where the exact same merchandise is easily double or triple the cost. Save money on fancy things for your pet. They're cute enough on their own.
What is a Zero Based Budget?
87. Make a zero-based budget.
It's old news that a budget is important to saving, but if you really want to make it a priority it's time to make a Zero-Based Budget. Does this mean you can't spend and need to save every penny? No. What it does mean is that every penny is accounted for. Your fun money, your savings, your essentials, and other costs are all allocated. You know where every single penny of your money is going whether it's your 401K or a weekend in Vegas. One hundred percent accountability.
88. Rethink your living situation, is it the best plan right now?
Whether you've got rent to pay or a mortgage, chances are your living situation is your number one cost. Most Americans spend more than half their paychecks on rent. If you want to seriously reduce your costs you need to take care of the source. Is it time to trade down? Whether you want to add a roommate, move to a cheaper part of town, refinance your mortgage, or finally buy instead of rent, it's time to ask yourself some serious questions about your living situation. If it's not adding up, it's time to make a change.
89. Save all your surprise money.
No matter how down on our luck we are, there's always a chance you could get a windfall of cash. Whether it's a more sizeable tax refund, birthday money, or a twenty dollar bill you find in the ground, extra money is a good thing. The trick is, you can't spend it all right away. Save a majority of it. Put it toward a debt and make a dent in one of your smaller loans. If you save at least half of your surprise money, you'll be shocked at the difference it makes.
90. Ask yourself why you are doing something.
It's important to take a step back and asking yourself why you're doing this. Being financially stable is a great goal, but ask yourself what you're really saving for. Do you want to buy a house someday? Or are you putting money to your retirement and life insurance to make sure you spend your golden years in happiness and peace? Maybe you've always wanted to see Europe. Or maybe there's a passion project you need money to produce. Find your "why" and chase it to the ends of the earth.
91. Learn from money-saving masters and mentors.
To think like a money-making master you need to learn from the best. Follow awesome financial blogs and saving gurus. Join an online community of penny pinchers to trade tips. A good place to start is with the likes of financial experts like Tony Robbins or Dave Ramsey. Follow blogs such as Get Rich Slowly, Wisebread, Mint, and Budgets Are Sexy. It may take you a while to find someone whose money philosophy meshes with yours, but once you'll do you'll notice a huge shift in your thinking.
92. Don't fall for "Deals".
Flashy deals are eye-catching but beware. They're often designed to make you think you're getting a better deal than you really are. Always look at the unit price to make sure the flashy price tag is really as good as it seems. For liquids, don't let optical illusions fool you. Look at the amount on the packages and don't just eyeball it. Also, remember that clothing stores especially jack up prices right before sales. Keep an eye on prices at your favorite retails year round so you know what that "sale" is really worth.
93. Trick yourself into saving money.
Sometimes you've got to manipulate yourself into saving money. When you're calculating your finances, always round up. That way you'll be constantly underestimating how much money you have. Conversely, round down when you're calculating your savings. Figure out what else you can do to trick yourself into cutting down on spending. Give yourself a 24-cooling off period for most purchases. Change all passwords for places you spend money online into affirmations of your goals like, "Saving 4 Europe 2020." Whatever works to tricking yourself into saving any penny you can.
94. Give yourself a no spend day a couple times a month.
Designate one day a week where you spend zero money. Eat food at your house. Skip the coffee and snap and don't shop online. By setting aside just one day a week to complete frugality, you'll give yourself a big bump to your savings. Take it one step further and do a no spend weekend challenge. Entertain, feed, and clothe yourself for no cost at all. If you slip up and spend a little, you still were frugal for the whole weekend and that's impressive.
95. Become an Airbnb.
Whether you've got an extra room or just an extra couch, there could be someone who wants to stay with you. List your space as an Airbnb and watch the money come in. If you've got a good car in fair working order, driving for a ride-sharing service can be another great way to make extra money on weekend and holidays. With a shift toward a gig economy, there are tons of little opportunities to pick up extra jobs.
96. Join a support group.
If you're deep in debt, it can feel like a shameful secret, but it doesn't have to be. Guilt is not going to help you save money. In fact, it's more likely to do the exact opposite. One of the best ways to manage your debt is to join a support group. There, you'll listen to stories of how other individuals got out of debt and collaborate on ways to save money from the people who have been there.
97. Become a tester and try out new products and get paid.
If you're willing to sit down, follow instructions, and share your feedback, you could be making money. Whether it's a focus group, university study, taste test, or something else, they're usually willing to offer some kind of money in exchange for your time and valuable feedback. The next time you hear breaking news about a scientific study, you could be the one who made that happen. Make your mark and a little extra cheddar at the same time.
98. Keep trading up until you get what you want.
Have you ever played the game where you trade up? It's simple. Take a small item, like a paper clip, and trade it for something a little better. Next, take your new item and trade that for something a little better. This game goes on and on for a while and ultimately you end up with something far for valuable than you started with. What's the lesson to be learned from this exercise? It's easy to trade up for something slightly better with little cost. If you keep doing it, you'll end up with something much better.
99. Comparison shop before buying anything, use the internet.
Could spend every day of your life dumping every extra penny into your savings and debt and forgoing all luxuries? Probably not. Could you do the same thing for one year? Now we're talking. Designate one year as the year of savings. Work two or three jobs, pick up side gigs and buy everything you can at the dollar store. It'll be rough, really rough, but by the end, you'll have a tidy little nest egg you can count on for years to come. You can do it!
100. Use referrals when looking for new services.
Are you looking for a babysitter, house cleaner, new bank, new insurance, or more? Changing services is a pain and can be a huge waste of money. Not to mention all the time you'll spend making arrangements to switch services. That's why it's time to live and die by referrals. Not only is it a good way to ensure you're getting quality service, most businesses will make the process extra sweet with cash bonuses for the referrer and discounts for the referee.
101. Tomorrow is another day, everything will work out.
No matter how badly you might mess up, remember to have compassion for yourself. Saving is a way of life and it's going to take time to get where you want to be. It's easy to beat yourself up, but it doesn't do anyone any good. If you do have a bad day, cheer yourself with the words of "Gone with the Wind" heroine Scarlett O'Hara. "After all, tomorrow is another day." Learn from your mistakes and grow from them. You'll get them next time.
Saving For Your Nest Egg By Using Simple Ideas Always Pays
Saving money is not easy or everyone would have thousands of dollar in their savings account. Remember it is a marathon not a sprint, start making a few better decisions and in the long run they will add up. Get to a bank and open a saving account if you do not have one and start putting money in it on a regular basis. Good luck!