Bad Credit Texas Loans
Texas loans for bad credit with quick and easy approval. See the funds in by the next business day direct deposited to your account. Complete our easy application and within minutes you may receive a personal loan offer from one of our lenders.
If you like the terms you can agree to the loan and the money may be sent directly to your checking account. We have lenders ready to finance residents of TX.
Personal Loans with No Collateral Required
Texas poor credit loans are designed to help people with unsecured debt needs, no collateral required who have been struggling to procure the funding they need. Please use short term credit responsibly.
The funding may be deposited directly to your bank account. Installment loans offer you the opportunity to make equal monthly payments over the coming months. You are not alone, let us try to match you with a lender.
Poor Credit Installment Loan for Residence of Texas
Our lenders do not run a hard credit check. Your normal credit score is ran by placing an inquiry with the big 3 credit bureaus. Our lenders do not check this score. Also the loan application will not affect this score either. Our direct lenders may run a soft credit check to see if you have outstanding personal loans or past due payday loans.
Texas Bad Credit Loans | E-Signature | No Faxing
Each installment loan payment consists of principal and interest so your loan is always being paid down. You know exactly how much your short term loan in TX will cost and exactly what day it will be completely paid-off. In most cases you are not required to fax documents to get financing. You can use an e-signature to complete the loan documents. Saving you time and money so you don't have to run around town faxing. Get your signature loan directly to your bank account fast.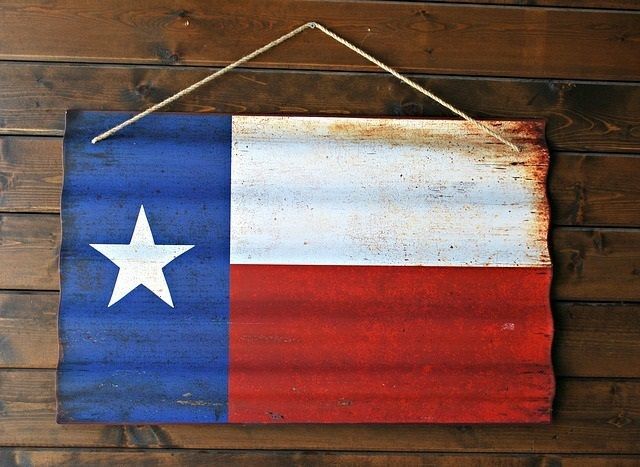 Whether you are a Rangers fan or an Astros fan, we help citizens of Texas of all types get emergency loans that may otherwise be difficult to obtain. Types of loans available if you have bad credit include:
Personal Loans
Payday Loan - Cash Advance - Payday Advance
Installment Loans - Offered here through WireLend
Credit Union Loans
Pawnbroker Loan
How Do the Texas Payday Advance Loans Work?
These Texas loans are payday installment loans. This means you have several months to pay the loan back. The full amount is not due on your next payday. Each payment is the same size and includes interest and principal. Think of it like a car loan, it works the same way.
The application only takes a few minutes. If we are able to match you with a lender you will almost instantly receive a loan offer. You can choose to accept or decline the payday advance installment offer after carefully reviewing it.
Texas bad credit loans direct deposit to your bank account with monthly payments
Our lenders may direct deposit the money directly to to your bank account even if you have bad credit. Also known as an ACH transaction. You may see the money in your account by next business day. The application only takes a couple minutes and you may have the money you need to cover your financial needs. Texas installment loans may carry higher interest rates than other loan options.
When Should I Expect To See the Funds In My Account?
Our lenders us the ACH service to transfer money to your bank account. It is the same service used by employers to direct deposit paychecks. In order for the funds to go from the lenders account to your bank account it must be a normal banking day.
So if you are approved for a loan on a holiday or on the weekend you will need to wait until the next banking day to receive funds. Usually Monday or Tuesday depending on the week. All information regarding funds should be clearly described in the loan contract, be sure to read it thoroughly.
WireLend currently has direct lenders willing to lend in these cities and also many others in TX.
What Loan Terms Should I Expect With Bad Credit?
Complete the short application and if we are able to match you with a lender that loan company will thoroughly outline all terms of the contract including, interest rate, annual percentage rate (APR), period of time, number of payments, origination fee (if applicable), and prepayment penalties (if applicable). You credit score is not the determining factor with our lenders.
Some items you will want to have available include your government issued photo ID, a proof of income, and proof of residency. State laws govern short term lending for poor credit borrowers. If you would like to review the laws in your state review your state's financial departments website. Click here to view statutes and regulations in Texas.
How do you get a loan approved in Texas if you have poor credit?
The first step is to complete the no obligation and free application. Once you submit the application you will either receive a loan offer, from one of our direct lenders, or we will simply tell you we were not able to match you with a lender at this time. Either way you have nothing to lose. You can decline any loan offers that you do not like.
Texas Laws and Statutes For Unsecured Loans.
SUBCHAPTER E. INTEREST CHARGES ON NON-REAL PROPERTY LOANS
Sec. 342.201. MAXIMUM INTEREST CHARGE AND ADMINISTRATIVE FEE. (a) A loan contract under this chapter that is a regular transaction and is not secured by real property may provide for an interest charge on the cash advance that does not exceed the amount of add-on interest equal to the amount computed for the full term of the contract at an add-on interest amount equal to:
(1) $18 for each $100 per year on the part of the cash advance that is less than or equal to the amount computed under Subchapter C, Chapter 341, using the reference base amount of $300; and
(2) $8 for each $100 per year on the part of the cash advance that is more than the amount computed for Subdivision (1) but less than or equal to an amount computed under Subchapter C, Chapter 341, using the reference base amount of $2,500.
(b) For the purpose of Subsection (a):
(1) when the loan is made an interest charge may be computed for the full term of the loan contract;
(2) if the period before the first installment due date includes a part of a month that is longer than 15 days, that portion of a month may be considered a full month; and
(3) if a loan contract provides for precomputed interest, the amount of the loan is the total of:
(A) the cash advance; and
(B) the amount of precomputed interest.
(c) A loan contract under this chapter that is an irregular transaction and is not secured by real property may provide for an interest charge, using any method or formula, that does not exceed the amount that, having due regard for the schedule of installment payments, would produce the same effective return as allowed under this section if the loan were payable in equal successive monthly installments beginning one month from the date of the contract.
Read Chapter 342 in its entirety
Financial Tips for Residents of TX
Data Security
Data is crucial to saving money. The last thing you need is your information being exploited and used without your knowledge. In 2017, the number of U.S. data breaches reached approximately 1,579 companies. These breaches cost the companies millions of dollars. Imagine what it does to an individual. Protecting your identity saves you money. No credit required on loans for TX.
Subscribe to a data monitoring service so you can be alerted if a loan, credit card, or some financial stake is made in your name. Stay aware of what's going on with your information, so you won't pushed into unwanted debts you're not responsible for. It'll save you money in the long term.
Affordable Activities in Texas
Here's a few activities that are fun but could save you some money in Texas. Because of course, the more money you save the more money you have.
Visit Nacogdoches
For a unique experience save the date on your calendar to visit the oldest town in Texas – Nacogdoches. A small town that has a population of less than 40,000, Nacogdoches offers tourists a one-of-a-kind experience. This quaint little place has a number of antique shops where you'll find the quirkiest items, historic trails that run for miles, and beautiful, lush gardens. You can camp at Zip Camp while you're here. You only have to pay $5 per person, and you have access to 60 acres of camping area that is filled with pine trees, fishing ponds, and hiking trails.
Spend a day at Fort Worth Zoo
Take the whole family out and head over to Fort Worth Zoo. It is the oldest zoo to operate continuously in the state of Texas and is ranked as the fifth best zoo in the entire United States. Needless to say, you can find all kinds of animals here – a whopping 542 species. They also have attractions that kids will most certainly enjoy, including a zoo train, petting zoo, splash park, theater, and carousel. The zoo is open every day of the year. If you visit on a Wednesday, you only have to pay half the price for admission.
Stroll through San Antonio Riverwalk, San Antonio
The San Antonio Riverwalk in the city of San Antonio is one of the most popular tourist attractions in the entire state of Texas. So, if you are ever in this city, make sure you take a leisurely stroll here. As you walk, you can make tons of stops along the way. The 2.5-mile walkway is dotted with shops, restaurants and food stalls, museums, and even hotels. Remember to eat the tasty foods from the local restaurants and stalls. What better way to fill your stomach than with good food and a waterfront view? Plus, parades, food and drink festivals, and artisan shows are hosted from time to time.
Cool down at Barton Springs Pool, Austin
It's no secret Texas can get sweaty during the summer. So, head over to Barton Springs Pool in Zilker Park, Austin to cool down with the entire family. After all, Central Texas has the best and most popular swimming holes in the country. Barton Springs Pool not only offers you the opportunity to jump into the cool waters, but you can also trek around and spot the endangered species that live around the area. This activity is highly recommended as endless fun is guaranteed for the whole family.
Related: 1500 Loan No Collateral | 2500 Personal Loans
Installment Loan In Texas Direct to Your Account
Saving money is a great habit and should be exercised every month. However, if you get caught in a pinch and need a $500 loan in Texas we have lenders standing by 24 hours a day to help you try and get approved.
Texas is a great place to call home and one of the most patriot states in the country. Well probably the most patriotic state in the country. We work with people everyday in all these Texas cities and all over the state. It doesn't matter if you live on a rural cattle ranch or in a high rise downtown Houston. We can help get you approved for a payday advance in Texas. You could have the money in your account by the next business day morning.
Stories of Texans who needed a cash infusion:
Rebecca from Dallas: Rebecca lives in Dallas and works at the Parks and Rec Department helping to maintain the many city parks. She makes a modest wage but enjoys he job and being outdoors. Usually she rides her bicycle to work to cut down on transportation fees. One day she discovered her bike had been stolen from the bike rack at the local gym. Not having the extra cash to get a new bike put her in financial bind. She needed the bike to get to work. She contacted WireLend and on the next day she had $500 in her bank account to get a new bike. She made 6 monthly payments and was back on her feet, errr bike.
Tony from Houston: Tony drives a taxi in Houston TX and has been happy doing this for over 12 years. He works nights so he can spend morning with his kids before they go off to school. One night he went to start his taxi and it was dead as a doorknob. Bad news, taxis that do not run do not make any money. Turns out the vehicle needed a new starter. Tony applied with WireLend for an installment loan and had his taxi back up and running in a couple days.
Finance Commission of Texas
Attn: Executive Director
State Finance Commission Bldg.
2601 North Lamar
Austin, Texas 78705