$3000 Installment Loan
Get a $3000 Installment Loan with Direct Deposit
Apply online for a $3000 loan with installment payments. Money sent direct to your account. Borrow 3000 dollars from direct lenders standing by to process your application. Even if you have bad credit you could still be approved.
What is an Installment Loan?
An installment loan is a personal loan available to consumers. A personal loan is one that can be requested for a variety of purposes. These include financing a wedding, consolidating debt, or paying off medical bills.
Installment loans are paid off via "installments." These are small payments, typically made monthly, that work towards the principal and interest of the initial loan.
No two installment loans are alike. The amount of your installment loan, its interest rate, and its terms will depend on many factors.
For example, as an individual with bad credit, you may only be able to request an installment loan of $3,000. You may also only be eligible for a certain payoff period of interest rate.
Remember that a typical installment paid towards a loan will include part of that loan value and some interest. Interest is ultimately what "pays" the lender for its services.
Some $3000 installment loans must be paid off in a short amount of time, as short as 30 days. Others may be paid off over a longer term, such as one year or 18 months.
Every reputable lender will inform you of interest rates and loan terms ahead of time. For this reason, we recommend getting several quotes from different lenders and choosing the one that works best for your needs.
Can I Still get a $3,000 Loan with Bad Credit?
Nearly a third of the American population has bad credit.
Your credit refers to your credit score, a number assigned by a credit bureau. In general, your credit score determines your "creditworthiness"--that is, how dependable you are as a borrower.
The higher your credit score, the greater your dependability. This means that people with better credit are more likely to get approved for loans and credit cards.
However, if you have bad credit, this doesn't mean that you can't take out a loan of any kind. It is possible to be approved for an installment loan even if you have a poor credit score.
In this post, we'll look at the best installment loans for people with poor credit. Read on for insight!
What is Bad Credit?
Your credit score is calculated on a scale of 300-850. 300 is the lowest possible score you can achieve, while 850 signals a highly dependable borrower.
Three credit bureaus--Equifax, TransUnion, and Experian--take all of your credit information into consideration when calculating your score. This includes existing credit cards, debt, and loans.
Each credit bureau will report their own credit score depending on this assessment. So it is possible to have a different score from each bureau, but these scores aren't likely to differ too much.
You can request a credit report from any bureau at any time. In fact, as a consumer, you are entitled to one free credit report a year!
Learn more about obtaining a credit report here.
You can also get a quick glimpse of your credit score without requesting a report. This is often possible for credit card users whose bank will report free FICO scores at any given time.
It's wise to check in on your credit score as often as possible. A lot of things can impact your credit. These include missed payments on credit cards or installment loans.
It also includes how long you've been a borrower in general and how many credit accounts you currently have.
People with bad credit generally have credit scores below 600. Lower numbers do make it more difficult to take out loans or apply for new credit cards.
But they definitely don't prohibit you from doing so!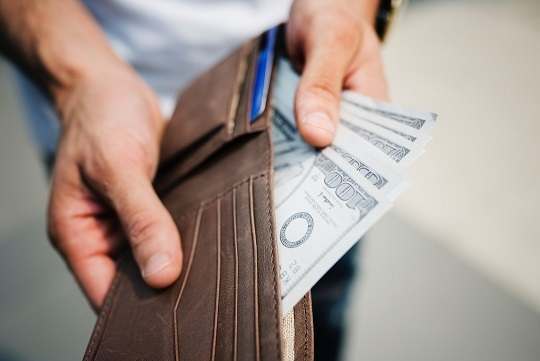 Other Options for 3000 Dollar Installment Loans for Bad Credit
There are a variety of lenders that provide installment loans to applicants with bad credit. These include online lenders and brick-and-mortar institutions.
We'll talk about both in this post. If you're looking for a list of online personal loan providers that we recommend,complete an application now.
Whether you choose an online or in-person provider largely depends on your credit score. It also depends on the amount of money you require.
The lenders below are ideal for people seeking an installment loan of $3,000 or less.
Always be sure to read a lender's terms before agreeing to anything, including a credit check!
1. Your Local Credit Union
Believe it or not, your local credit union may provide installment loans for bad credit. A lot of people incorrectly assume that local financial institutions can only help people with great credit scores.
Credit unions are financial institutions that offer members fairly good rates for unsecured installment loans, often called "payday alternative loans." In fact, they are required by law to provide no more than a 28% APR on payday alternative loans to members.
You do have to be a member of a credit union for at least a month before requesting a payday alternative loan. Some credit unions may also not offer these types of installment loans.
Nonetheless, don't let bad credit bar you from seeking out installment loan options from your local credit union.
2. Avant
Avant is a well-known online lender that provides installment loans for bad credit. In fact, this lender specializes in unsecured installment loans.
An unsecured installment loan is one that you get based off of your creditworthiness alone. Secured loans are those secured by collateral of some kind.
You do have to have a minimum credits core of 580 in order to qualify for a loan on Avant. However, once you do qualify, you can request a loan with an APR ranging between 9.95% and 35.99%.
While the highest APR here seems pretty high, it's not so bad compared to APRs you may find for payday loans or short-term personal loans. These APRs can range as high as 400%.
You can borrow between $2,000 and $35,000 from Avant, depending on your creditworthiness. The good news is that you don't need to undergo a hard credit check to be approved.
A hard credit check is one that impacts your credit score. Some lenders have to perform it in order to get further insight into your credit history.
Avant only performs a soft credit check. It also will show you your loan offers before you apply, making it easier to compare rates.
3. Lending Club
Lending Club is a peer-to-peer loan lender and provider of bad credit installment loans. A peer-to-peer lender is one that matches lenders to borrowers depending on borrower needs.
You can request a personal loan of up to $35,000 from Lending Club, depending on your creditworthiness.
It's easy to apply securely on their website. Applicants merely have to input their credit score, taxable income, employment status, and desired loan amount to see general offers.
Lending Club also performs only a soft credit check, just like Avant, to assess your creditworthiness.
Their APRs range from 6.16% to 35.89%, also depending on your credit score and length of borrowing history.
You do need a minimum credit score of 600 to qualify for a Lending Club personal loan. You also will need to have built credit for at least three years.
Nonetheless, Lending Club loan terms are quite attractive. Borrowers make installment payments every month for up to five years. What's more, there's no prepayment penalty fee.
This means that you can pay off your loan in full at any time and not incur a fee.
If you have the time, you may wish to boost your credit score a little bit to qualify for a Lending Club loan. Learn more about doing that here.
4. OneMain Financial
This is another online lender of bad credit installment loans. The best part about OneMain Financial? It has physical office locations and does not require a minimum credit score.
It also typically gives applicants cash the same day they are approved for a loan. This makes OneMain a great resource for people who need cash fast.
You can also apply for an unsecured or a secured personal loan through OneMain. This makes it easier for people with bad credit to get approved for the loan they need.
It's possible to borrow between $1,500 and $25,000 from OneMain, depending on your creditworthiness. OneMain's APRs aren't bad, either, ranging from 16.05% - 35.99%.
The bad news about OneMain Financial is that they do perform a hard credit check for pre-approval. This means that your credit score may suffer simply by applying.
Nonetheless, you can pay off your loan over a period of one to five years. This repayment period is generous, particularly when it comes to bad credit installment loans.
Final Thoughts: Best $3000 Installment Loans for Bad Credit
Having bad credit should not preclude you from getting the funds you need. Even if you have a credit score less than 600, it is possible to request a $3000 loan that works for you.
Before you start applying for installment loans, be sure to take a look at your credit report. You may be able to take steps to rebuild lost credit before applying. This may guarantee better terms and rates.
The best installment loans come from your local credit union, for one. Credit Unions may be able to provide payday alternative loans, which often have lower rates than those offered by other lenders.
Avant is also a popular online lender, particularly if you have a credit score of 580. While Lending Club may be more stingy in its credit requirements, it can offer fairly decent rates and repayment terms.
OneMain Financial is also a safe bet for people craving an in-person lending experience.
At WireLend, you can find all of the answers to your questions about poor credit. Have a question you want to be answered? Get your 3000 dollar loan approved today.