Oregon Installment Loans (OR) | Bad Credit
Oregon installment loans online. Everything you need to know to make an informed decision about borrowing money in OR with bad or no credit. The rules and regulations for personal loans in Oregon are a bit complicated but we will try to shed some light on it. If you are in the market for a short term loan and have bad credit, read the following details and see if there is a loan option that fits you best.
Bad Credit Installment Loans | Oregon
You may qualify for an installment loan in Oregon with equal monthly payments. We have a network of direct lenders that may be able to get you approved quickly and send money directly to your Oregon account. If you are interested you can complete the no obligation application and hopefully receive a no obligation loan offer in just minutes.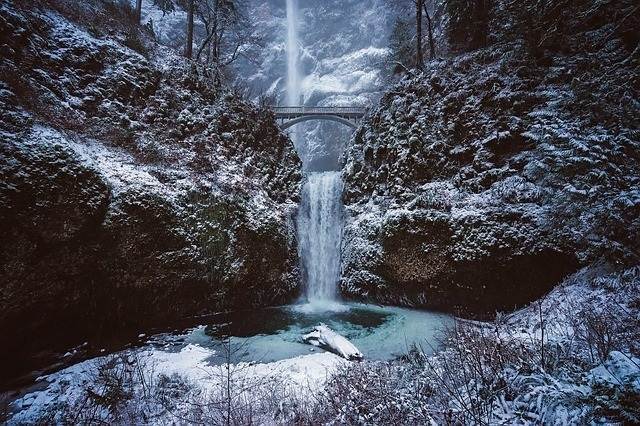 Oregon Payday Loans
Payday loans in Oregon can be a little tricky with the laws and regulations that have been adopted by the state of OR. Here is a brief outline.
Payday loans are also known as a cash advance or check loan because the loan is typically paid off at the next payday. Oregon requires payday loans to be for at least 31 days. The legal limits on payday loans include:
A one-time 10 percent loan origination fee, up to a maximum of $30 for a new loan
Interest rates are limited to 36 percent annually. The maximum APR (interest and fees) is 153.77 percent
No more than two renewals, or roll overs, are allowed on an existing loan. After two renewals, you must pay the loan amount and interest in full
The payday or title loan must be for at least 31 days and not longer than 60 days
Courtesy of Oregon Division of Financial Regulation
See a list of licensed Payday Lenders in Oregon
Oregon Pawn Loans
Pawn loans can be a very useful form of no credit loans in Oregon. Here are the statutes and regulations that pawnbrokers must abide by.
Except as provided in paragraph (b) of this subsection, a pawnbroker may not charge, contract for or receive interest at a rate in excess of three percent per month.
A pawnbroker may charge one month's interest or $3 on pledge loans redeemed within the first month if interest accumulated amounts to less. The pawnbroker may not compound the interest and may not deduct or receive an amount in advance.
A pawnbroker may charge a set-up fee of 10 percent for loans and loan renewals with a minimum charge of $2 and a maximum charge of $250.
A pawnbroker may charge a storage fee of not more than five percent for loans and loan renewals, with a minimum charge of $2 and a maximum charge of $250.
Except as provided by law, a pawnbroker may not charge, contract for or receive an amount in addition to the interest provided for in this section. [Amended by 1973 c.449 §5; 1979 c.202 §6; 1981 c.192 §44; 1985 c.795 §1; 1997 c.842 §3; 2009 c.372 §3; 2015 c.90 §1]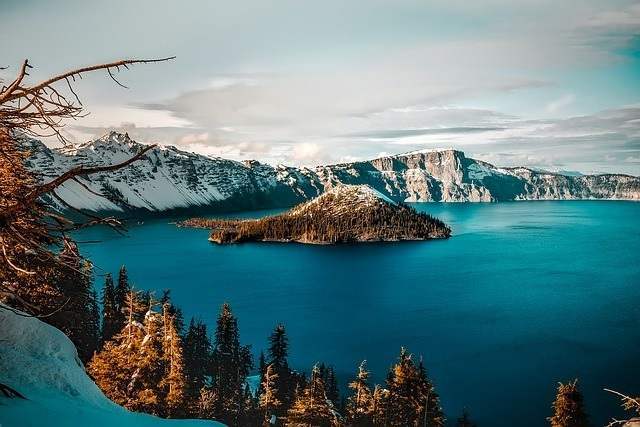 Tribal Loans in Oregon For Residents with Bad Credit
Because of their status as sovereign nations, tribal lenders may be able to offer you loans that other licensed lenders can not.
Some payday and title lenders are owned by, or associated with, federally-recognized Indian tribes, and may explain that they operate under tribal sovereignty. Tribal sovereignty means they are separate from federal or state government and can make loans with higher fees and interest rates than those allowed by state laws. Currently, Oregon tribes are not involved in payday or title lending.
Before you search for, or agree to a loan, check to see that the lender has a license from the state of Oregon. You can check here for a list of lenders that are properly licensed in Oregon.
OR Installment Loans Online
We are happy to help you try and find a lender for a personal loan with equal monthly payments. If you would prefer and payday loan or a pawn loan please review the options above. Best of luck with your financial endeavors.
Disclaimer: WireLend is a publisher, not a lender. Must be 18 in Oregon to apply. All loan terms are between you and the direct lender.
Financial Tips and Ideas from WireLend:
Schedule Your Bank Withdrawal
An unmanaged bank withdrawal is not good for your financial needs. You need to make a regular schedule when withdrawing money for it will give you self-control. Saving more money is easier when you apply this method into any routine you've got. You don't have to get all your money out there. A good enough amount of money will depend upon you might choose.
Ask Yourself Why You're Doing This
It's important to take a step back and asking yourself why you're doing this. Being financially stable is a great goal, but ask yourself what you're really saving for. Do you want to buy a house someday? Or are you putting money to your retirement and life insurance to make sure you spend your golden years in happiness and peace? Maybe you've always wanted to see Europe. Or maybe there's a passion project you need money to produce. Find your "why" and chase it to the ends of the earth.
Oregon Installment Loans | Bad Credit