Emergency Loan with Bad Credit | Direct Deposit Online
Borrow an emergency loan may help you avoid a serious financial disaster, here's some options even if you have bad credit. There can be many reasons why you might be in need of an emergency loan such as breakdown of a household utility device, car repair, or medical emergency that may need some out of the pocket expense. If you find yourself unable to meet the sudden expense and need a fast emergency loan with monthly payments, you are not alone.
Emergency Loan Online up to $2500
More Information Regarding Emergency Loan Options
A recent report by Bankrate indicates that six in ten Americans do not have enough savings to meet an unplanned emergency expense of $500 or $1000. The report also highlighted the fact that only 41% of adults in U.S. said they have enough savings to meet an unexpected expense. About 20% said that they would use their credit card to meet the expense, while 11% said they would borrow from family or friends.
The survey was done of 1003 adults and at least 50% of them admitted that either they or a loved one faced an unplanned expenditure in the past one year. Unplanned expenses are more common than most people think and while it is good to know this and plan to save better, it might also help to know where to get that amount from in case you or a loved one is in need of an emergency loan. If you have a bad credit score, you might be concerned about issues such as eligibility, the time taken to disburse the amount and documentation required.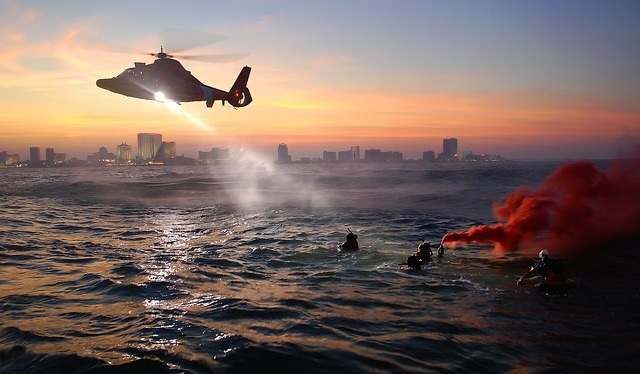 According to Experian, a credit bureau, nearly a third of Americans have a credit score below 600 that is considered bad or poor. The average credit score is around 700. It is possible to get a $1000 loan with many lenders even with a bad credit. It is important to understand all the aspects of what a bad credit score means and how to go about applying for an emergency loan.
What is a Bad Credit Score?
Your credit scores reflect your loan-worthiness and are taken into account by banks and credit unions to determine if you are eligible for a loan and if so, the extent of the amount that can be disbursed. Credit rating or scores are calculated by two agencies in the U.S. namely, FICO and VantageScore. The ratings provided by FICO or Fair Isaac Corporation are the one most commonly used - but since 2006, VantageScore has also entered the credit rating arena and is growing in popularity. This will determine if you are a high risk borrower.
Both of these agencies use data provided by three independent credit bureaus namely Equifax, TransUnion, and Experian. These bureaus compile the information they collect from your credit card company that includes your payment history, credit balance and other details, other mortgages or loans you have secured besides other details such as income and occupation history.
The credit bureaus compute all the details into a 3-digit report that is the basis for calculating your credit rating. FICO Next Generation also called NextGen scores, range up to the highest score of 950 while older models have the below ratings.
For FICO, the categories of rating are as below:
Excellent score: 800-850
Very Good: 750-799
Good: 700-749
Fair: 650-699
Poor: 600-649
Very bad: 300-599
Just as mobile software versions, both FICO and VantageScore have updates and new releases. VantageScore version 2.0 had a different scale as compared to the latest 3.0 version. The updated version of 4.0 is all set to be released soon either in 2017 or 2018.
The earlier version of VantageScore ratings ranged from 501 to 990. Under the 3.0 model, the range is between 300 to 850. The categories according to VantageScore model are as below:
Excellent score: 720-850
Good score: 660-719
Fair score: 620-659
Bad score: 300-619
VantageScore gives your payment history a 40% weightage, while the depth of credit and utilization of the loan receive 21% weightage each. Other factors considered are the balance of loan, recent loans, and available credit.
Payment history is also the major focus in the FICO model with 35% weightage an equal weightage is given to the amount owed. The length of credit history is worth 15% while the number of credits and new loans gets 10% weightage each. Each scoring criteria is different and the lender you choose may consider any one of the above.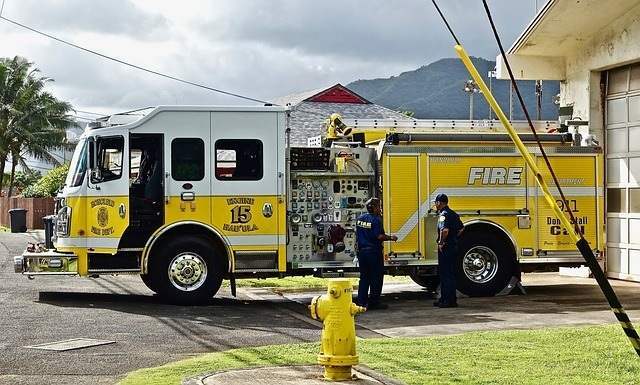 VantageScore ignores payments not made or delayed due to natural disasters such as tornado or floods. Credits remain on the report for seven years even after payments are made, but VantageScore ignores these for generating your credit score, which means it can look better as compared to other scoring models. VantageScore also uses a single platform that is compatible across all three credit bureaus.
While FICO collects data from past six months of your credit usage, VantageScore uses information of the past 24 months to compute a credit score.
These differences matter because if you do not even have a credit history according to FICO, you may be rejected by many lenders. If this is the case, you can still get a VantageScore rating as this model considers other factors such as utility payments, rentals and phone bills to compute a score.
You can get the credit report generated every year for free from FICO website and any of the other credit bureaus. It is important to know where you stand with respect to your credit rating so that you can do your homework on which lender is likely to more suited for your $1000 loan.
What Are The Emergency Loan Options?
Payday Loans:
Also called salary loan or payday advance, a payday loan is unsecured, that is, does not require any collateral. The laws differ in each state and some states have made payday loans illegal. Checking if your jurisdiction or state allows a payday loan is a prudent step before considering other options. Even when emergency payday loans are offered, the annual percentage rates or APR is another factor to be considered. A 100 to 300% APR is usually the standard rate of interest charged on the loan in most states. To borrow $100, you may have to pay finance charge between $15 and $30. The shorter the term of the loan, the more the charges, but the usual term is two weeks.
To be eligible for this type of loan online fast, you must be above 18 years of age, have a steady source of income and valid identification in the form of social security or taxpayer ID. Payday loans cannot be taken by members of the Army, Air Force, Navy, Coast Guard, Marine Corps and their dependents while in active service.
Most lenders do not consider your credit score to disburse a $1000 payday loan and there is minimum of documentation required. The loan is normally required to be repaid on the next payday.
Tribal Loans
Tribal loans are a relatively new option for emergency financial situations. Many native american loans are able to avoid Federal and State laws that other institutions have to abide by. It might be a good option for you, depending on where you live and your other credit options.
Private Lenders
Many lenders offer emergency loans with poor credit and it is important to find a reputed and trusted lender to avoid hassles of any kind. Reputed lenders are those who have positive reviews and recommendations from customers, have considerable experience in the field and have reasonable terms and charges. You can start by filtering out lenders with these criteria and check for charges, waiting time and other terms for each lender to zero in on the right lender who can match your requirements for flexibility.
There are many lenders who can offer emergency cash loans that do not need any credit checks or securities and the loan is available within one to two working days.
Emergency Personal Loan
Personal loans are usually unsecured. Secured loans require collateral to be pledged for loan eligibility while unsecured do not need any such assets. The most commonly accepted collateral is a property or a home since it offers the highest value. The others accepted include car, boats, stocks, bonds or insurances that you own.
The other differences between a secured and unsecured loan are:
Secured loans have lower interest rates
Secured loans can be used for specific purposes
You can borrow more on secured loans
With bad credit, secured loans are a better and easier option
Peer-to-Peer lending may be an option - worth a look
Established banks, credit unions and private lenders offer personal loans with differing rates of interest and terms. The advantage of an unsecured loan is that you do not risk losing any valuable asset in case of a default. But with a bad credit, a secured loan is easier to get and may offer lower interest rates.
Most lenders require the following documents to process a personal loan.
Employment certificate for the last 3 months from the current employer or company
US Citizenship proof or permanent residency certificate
Proof of age of 18 years and above
An income that is more than $1000 per month after tax deductions
A valid bank account
Email address and mobile number that can be verified
Most transactions are completed online and the money is directly deposited to your account if approved.
Some lenders specify the credit score ranges that would meet the eligibility criteria for personal loans and the APRs. Personal loans may offer more flexibility in terms of duration and installment options unlike payday loans. For bad credit with scores less than 650, most lenders offer between $500 and $5000, although this varies significantly between lenders.
Before applying for a personal loan it is important to know the following thoroughly: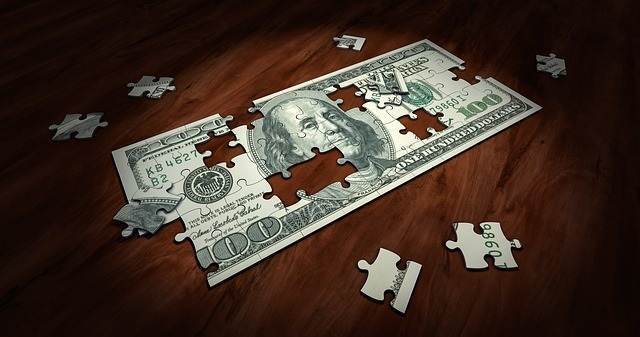 Check Your Credit Score:
Knowing exactly what your credit score is will help you find the right lender who can offer reasonable rates at that bracket. Your credit score is not affected negatively when you check the scores. Experts recommend keeping constant track of credit scores, and if possible to improve them by employing one of these measures:
Make payments on time
Make smaller payments if the entire amount cannot be paid
Keep one or two inactive credit card accounts that you use only minimally since this can improve the credit score.
The longer you have credit cards, the better your score
The more the credit mix, which translates into varied loan accounts you have, the better the score
Try to consolidate all bad credits into one account to minimize penalty on credit rating.
Check on the Lender Requirements
Each lender has different terms and requirements of eligibility. Conduct a thorough research to find out which lenders can meet your requirements. While checking and applying, bear in mind that each application might impact the credit score further - unless the lender specifies otherwise.
Check on Charges and Penalties
Some lenders levy a hefty penalty for late or missed payments while others do not. Some do charge an origination fee while many do not charge any fees upfront. Carefully check on these aspects to avoid any last minute unpleasant surprises.
Emergency Installment Loans
Many lenders offer emergency installment loans that have similar eligibility criteria as personal loans and range from $500 - $5000. The only difference is a lump sum repayment is not required. Instead, you pay up a small amount in installments for an agreed duration until the loan is paid back. The APRs are also lower than payday loans with the flexibility of longer terms up to 36 months on an average for repayment.
Lenders may do soft credit check to determine if you will be able to pay back the loan, but some lenders may not do any credit check. Experts recommend choosing a lender who does a soft credit checks since it minimizes risks for you in terms of going in for a loan that you cannot afford to pay back.
To maximize your advantages with an installment loan, experts recommend the following:
Borrow within your limits: Although paying back in installments is easier, you end up paying more with added interests when you borrow more than you can afford.
Ensure you pay up on time: To avoid late fees and penalties, ensure you pay the installments on time. The payment history is reported by the lenders to the credit bureaus, so this is an opportunity to boost your credit scores and get better deals in the future.
Pay up the entire debt whenever possible: If you can, pay up the entire debt as soon as you can afford to, instead of waiting it out for the entire installment duration. Doing so will ensure you pay lesser amount overall, but make sure the lender does not charge prepayment penalties.
WireLend is not a lender. All terms and contracts are between you and the lender that funds your loan. Direct deposit will likely be an option. Must be 18 or older to apply. Not available in all states.