Need Money Now? Check Out These Credit Cards for Unemployed People
Credit cards are one of the quickest and simplest ways to strengthen your credit score. Not only that, they're great for buying emergency items when you're in a financial pinch.
But what happens when you don't have a job to enter on the application?
Being unemployed isn't an automatic disqualification for a credit card. In fact, according to the Credit Card Act of 2009, you are allowed to list any income that's going into your household as long as you have a "reasonable expectation of access." to it.
More so, credit card companies are more concerned about your income than your job history. If you're looking for credit cards for unemployed people, continue reading. This guide will help you lock down a new credit account.
Credit Cards for Unemployed People
If you aren't employed, filling out a credit card application can be a bit tricky. They often ask about your employment status and the amount of your annual income.
You don't need a job to fill out these sections. However, you should keep in mind that it is a requirement for credit card companies to see if you have the adequate cash flow to cover your monthly bills.
In cases like these, you can report payments from various sources on your application. This is true even if you don't have a traditional job.
These are some examples of income sources you can list on a credit card application:
Unemployment payments
Regular cash gifts
Trust fund distributions
Grant and scholarship money
Pension or retirement funds
With that said, you will have a better chance at having your application approved for certain types of credit cards. Read more about them below.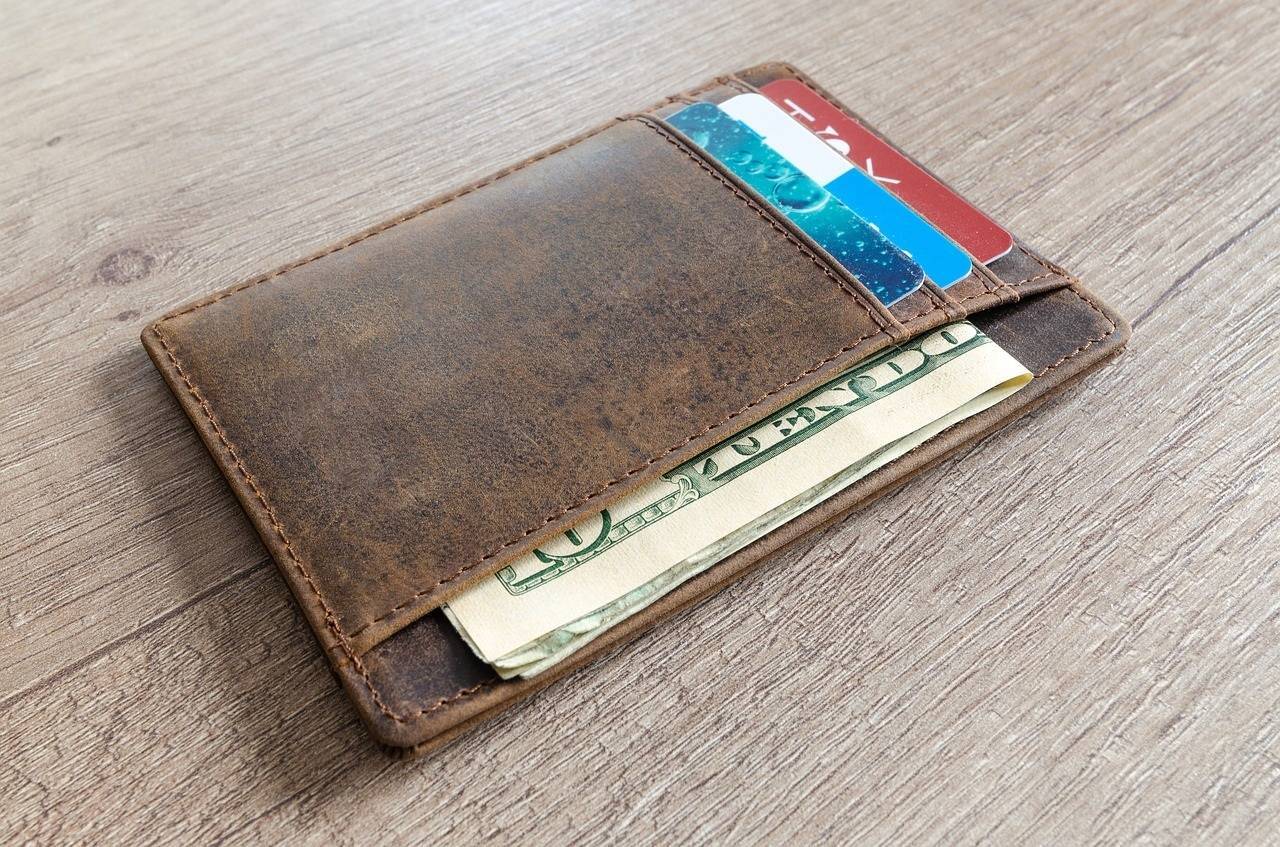 Secured Credit Cards
A secured credit card is one that uses a cash deposit you've made as collateral. That deposit also becomes your credit line. For example, if you put $500 down on a secured credit card, you won't have the ability to charge anything higher than that amount.
Depending on the specific card you use, your credit line may automatically increase after you've made regular payments on time for several months.
Another benefit of secured credit cards is that they are designed to help build or repair bad credit scores. So, they are a great option if you're also interested in establishing a healthy credit score.
On the downside, the interest rates on secured cards tend to be on the higher side. But you can avoid paying interest by paying the full balance that's due every month instead of focusing on the minimum payment.
Here are some secured credit cards we like:
Capital One(R) Secured Mastercard(R)
This is a simple credit card without too many bells and whistles. For it, Capital One doesn't charge an annual fee and because it's a Mastercard, you can use it almost anywhere.
Capital One will send regular reports to the 3 major credit bureaus, so if you make your payments on time, you'll see your credit score improve fairly quickly.
And the best part about this cad is that your credit line will automatically improve after you've made 5 consecutive payments. You won't have to make another cash deposit or fill out additional paperwork for this credit line increase either.
Discover it(R) Secured
If you're looking for a secure credit card with great perks, Discover has you all set with this card. Like Capital One, they won't charge you an annual fee and they report your payment history to the credit bureaus.
But this card goes the extra mile by provider account holders with:
2% cash back at gas stations and restaurants up to $1,000 each quarter
1% unlimited cash back on all other purchases
Free fraud alerts linking to your social security number
Review after 8 months to see if you qualify for an unsecured card
There is also a lower, introductory interest rate of 10.99% that you can take advantage of for your first 6 months using this card. After the 6 months are over, you will pay the standard interest of 24.74%.
First Progress Platinum Prestige MasterCard(R) Secured Credit Card
With the two secured credit cards listed above, your credit score is taken into account during the application process. Although they are designed to help improve bad credit, chances are, you won't be approved if you don't have any credit at all.
This First Progress credit card is different. There isn't a credit check during the application process, so not having had a chance to establish credit won't be used against you. Making it perfect for young adults and students.
You also have different options for funding this card. While most secured cards require you to use a bank account, you can fund this one with your tax refund. The amount you choose to fund the card with is also fully refundable as long as it's between $200 and $2,000.
One major con about this card is that is isn't available in all states yet. New York, Arizona, Iowa, and Wisconsin aren't in the loop yet.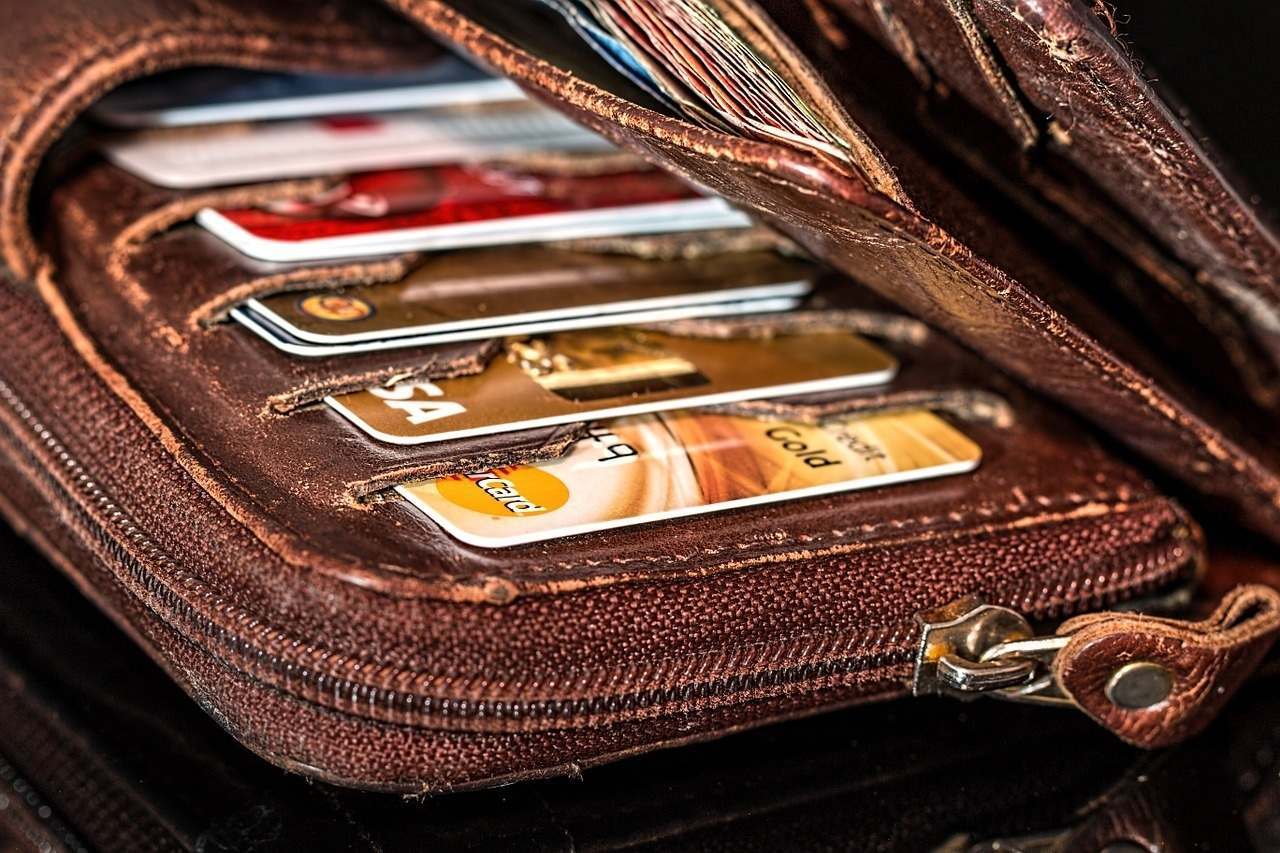 Balance Transfer Credit Cards
Applying for a balance transfer isn't the same as applying for a new credit card. This option makes the most sense if you have irregular income and existing credit card debt.
Balance transfer credit cards were created to help people with decent credit who don't have a solid source of income. They allow you to transfer the balance of one credit card to another in order to give you a break from paying interest.
This way, you are able to pay down your debt quicker.
If you think a balance transfer is a better fit for your situation, you will like these cards:
Discover it(R) Balance Transfer
If you use the Discover it Balance Transfer card, you can enjoy:
Double cashback for the first year
0% interest on all purchases for the first 6 months
0% liability on unauthorized purchases
This credit card also offers 5% cash back at gas stations, supermarkets, dining out, Amazon.com, and wholesale clubs.
Blue Cash Everyday Card from American Express
If you have excellent credit (a credit score between 750 and 850) you can qualify for the Blue Cash Everday Card from American Express. This balance transfer credit card doesn't come with an annual fee during the time you're a cardholder and you won't be responsible for interest payments during the first 15 months.
It also includes perks like:
A statement credit of $150 after you've spent $1,000 on purchases during the first three months
2% cash back at gas stations and preselected department stores in the United States
3% cash back at grocery stores in the US on up to $6,000 each year, 1% after that
However, American Express does charge a balance transfer fee in the amount of $5 or 3% of the amount of each of your transfers, depending on which amount is highest.
U.S. Bank Visa(R) Platinum Card
U.S. Bank was named as one of the World's Most Ethical Companies by The Ethisphere Institute in 2018, giving even more security and peace of mind to their cardholders.
With the balance transfer credit card, U.S. offers 0% for the first 20 billing cycles on both balance transfers and purchases, it doesn't come with an annual fee, and it allows you to have up to $600 for protection on your cell phone.
As far as fees are concerned, you will have to pay 3% for balance transfers and a 4% cash advance fee or $10, depending which amount is highest.
Credit Cards that are Easy to Obtain
There are a few different factors to weigh while trying to figure out whether a credit card is easy to obtain. For instance, some don't require a credit check and others only require you to spend less money each month than what you have coming in.
Here are some good options:
Credit One Bank(R) Platinum Visa(R) for Rebuilding Credit
You won't find too many unsecured credit cards out there that are easy to obtain for people with bad credit. And of those options, there aren't many that will offer rewards.
Credit One Bank gives cardholders both with this credit card. It isn't secure and there is a 1% cashback offer on purchases. And if your credit score is low, you can see if you pre-qualify without an inquiry further decreasing your score.
This card is ideal for when you need an emergency loan to cover an unexpected expense like a car repair.
Capital One(R) Spark(R) Classic for Business
Often time, people who are self-employed through their own business have a hard time providing certain information like proof of income on credit applications. Capital One makes it easier to become approved with this credit card because it doesn't charge an annual fee and small business owners with limited credit history are encouraged to apply.
Follow Us for More
Remember to save money every day. If our advice on credit cards for unemployed people was helpful for you, start following our website today. We continuously post articles about loans, credit, and improving your finances.
With us, it's easier now than ever to reach your fiscal goals.