Top Paying Trade Jobs and Careers That Do Not Require College
Learn all about the top paying trade jobs and which might be a perfect career for you. Some of the most satisfying and high-paying jobs available today are trade jobs that do not require college. This shouldn't come as a surprise as we get hands-on experience with trade work every day. So, investing your money in a trade school can be an extremely smart move for your career. Moreover, with rising college fees, it may not be practical or affordable for many people to devote four years of their life without a guaranteed job.
Related: Signature Loans with No Hard Credit Checks
The good news is that to be financially dependent and have a satisfying career; you don't always have to go to college. You can still have an education without having to spend tens of thousands of dollars in four years of school. With trade schools, you can take useful and practical courses which are career-specific. Moreover, there is a growing need for trade workers such as plumbers, electricians, auto repairmen and more, which means that getting a job after you graduate shouldn't be too difficult. Below, let us see which the top-paying trade jobs are today in no particular order.
Electrician
Electricians have a range of options to work on because after all, we use electricity in every aspect of our life today. In other words, we are always going to need electricians. Be it construction, maintenance, repair or installation; there will always be opportunities for an electrician's work.
Today, electricians can be classified into two main types – inside and residential electricians. Inside electricians are those electricians who work in factories or businesses on motors and various other machinery. They also do wiring and other related work in factory constructions. Residential electricians, on the other hand, work in residential homes, doing construction, maintenance, and repair work for the residents.
Whether you choose to become an inside electrician or a residential electrician, your responsibilities include having a working knowledge of safety protocols and city codes, interpretation of blueprints, and inspect and/or troubleshooting of equipment. The projected growth for electricians nationwide stands at 14 percent. The median annual salary stands at $50,740.
Plumber
If you choose plumbing as a career, you will definitely have a lot of work opportunities. Whether it's business or residential, we will always be in need of well-trained plumbers for construction, maintenance, and repair works of our pipes. As a plumber, your responsibilities include being able to read blueprints, have a good understanding of how to troubleshoot, apart from being able to install and repair pipes, fixtures, as well as other components related to piping.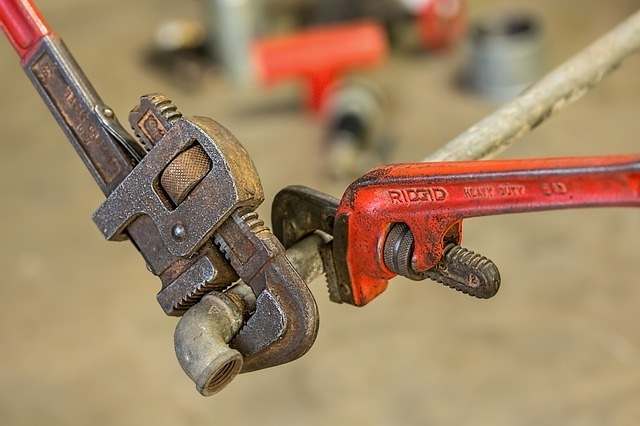 Moreover, if you work in construction as a plumber, you must know how to measure the required space and accurately determine the kind of materials that will be required. You should also have a working knowledge of how to do installation work in such a way that it complies with the codes of the building. The median annual salary of a plumber is $50,048.
HVAC Technician
HVAC, which is an acronym for Heating, Ventilation and Air Conditioning, is a growing industry today. Almost every residential home or commercial space has an HVAC system, and HVAC technicians are those professionals who handle the installation, maintenance, as well as repair of central heating and air, refrigeration systems, humidifiers, furnaces and others which help to improve air quality and provide a comfortable temperature.
If you are an HVAC technician, you will most likely work for a company which will send you out to various clients' homes throughout the day. You will be responsible for installation, servicing, and repairing your clients' HVAC systems. You will have to determine issues faced by clients and come up with a suitable solution, adequately document your activities, manage your time efficiently, keep yourself updated on any industry trends to keep up with the competition. The projection for growth in this field is double the national average, standing at 14 percent. The median annual salary of an HVAC technician is $42,886.
101 Ways to Save Money Every Day
Commercial Diver
If you choose to become a commercial diver, there are plenty of jobs for you in various industries for various reasons. Some of these jobs could include exploration, construction, and maintenance, welding or retrieval. Most of the times, commercial divers are employed by the oil and gas industry to install or repair broken or cracked structures on the oil platform under the surface of the water. You will be traveling a lot and spend most of your working days on a ship.
Another common employment opportunity for commercial divers is to become an onshore diver. An onshore diver is often employed by a construction company to conduct installation and repair works on bridges and dams. You can also work in journalism as a media diver as well as a HAZMAT diver. The median annual income of a commercial diver is $49,090.
Conservation / Environmental Sciences
If you opt for a career in Conservation and Environmental Science, you will most likely work in forestry. For instance, state parks and various government agencies hire these kinds of professionals. Your responsibilities would include monitoring forestry activities to ensure that the law is adhered to, monitoring cleared lands to make sure they can be used in the years to come and negotiating contracts for land-use. Water testing, scheduled clean-up, etc. are other things you may have to work on.
If this does not seem like it is for you, there are also plenty of other opportunities for you. You could work for an NGO or a private company, or even in the museum where you will be responsible for collecting specific objects from certain areas, labeling these objects, or creation of reports. The growth rate here is 7 percent, meaning that it is equal to the current average. The median annual income is $60,220.
Construction Manager / Contractor
Construction managers sometimes referred to as general contractors play an important role in all kinds of residential, commercial and federal construction projects. If you opt for this career, you will be working with engineers and architects to make sure that all parties involved in the construction work know what their roles are and what is happening in general.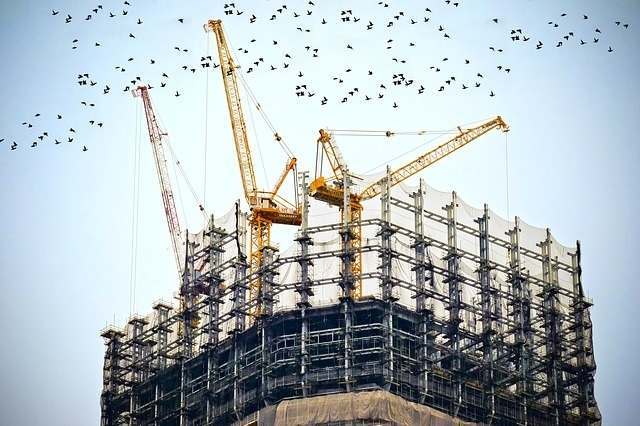 You also need to ensure that the project is completed as soon as possible by making sure everything goes as planned. You have to have a working knowledge of how to analyze blueprints, make accurate estimates on time and cost, planning the timeline, hiring construction workers as well as overseeing their progress. The median annual income stands at $89,300.
Solar Energy Technology
Solar energy is a fast-growing industry, especially now that the world is more energy conscious. More and more people are going solar every year, and with this rise in demand, the solar energy industry is in need of more solar technicians. Solar technicians may be employed by a solar construction or installation company, or they could work in solar farms.
They require strong mathematical skills, should know how to read blueprints, and should be aware of the state as well as national codes. Your responsibilities include proper and reliable installation of solar panels, maintenance and repair works, as well as troubleshooting. Since solar is a quickly evolving industry, it is important that you keep up with the latest developments in the industry. The growth rate for this field is high at a whopping 24 percent. The median annual income is $67,000. Very good pay and no college debt.
Auto Body Repairmen
An auto body repairman is a car mechanic with a special focus on the aesthetic aspect of vehicles. They restore damaged bodies of cars and other vehicles and are known to restore classic cars too. For this reason, their job is often referred to as bodywork repair. The job of an auto body repairman is one that requires high technical skill and attention to detail. Based on the kind of work they have, they have to use certain tools, equipment, and methods from a wide range of options. Good communication skills and customer service skills are also important since they are more likely to deal with their clients face to face.
Your responsibilities would include removal and replacement of damaged parts, minor welding, fixing scratches and dents, painting vehicles, and much more. You can either work form your own shop, or with an agency or a dealership, or you can go to clients' homes to work. The growth rate stands at 9 percent. The median annual income is $40,379.
Next: 8 Jobs You Can Do From Home
Licensed Practical Nurse
Licensed practical nurses, commonly referred to as LPNs, are those who work in the medical industry. Especially if you are empathetic and love to help others, this is a good career option for you. If you choose this career, you have a number of opportunities waiting for you. For instance, you could work at a hospital or a clinic, become a school nurse, or you could work for a corporation where you provide consultation and care to employees. Then, there is also the option of working on your own terms and become a private caretaker for terminally sick people or senior citizens.
Your responsibilities as a licensed practical nurse include having a working knowledge of how to treat wounds or basics in nursing, physiology and more. If you work in a hospital, you will have t work with doctors and RNs in administering medication, planning and managing care of patient, keeping track of charts and more. The median annual income is $44,090, while the growth rate stands at 16 percent.
Diesel Mechanic
Generally, the economy today depends a lot on diesel mechanics because a majority of our vehicles that power our economy run on diesel. Diesel engines are the most widely used engines because of their durability and efficiency, and the number of vehicles that run on them is only increasing. If you choose this career path, you will have to go through a special training program where you will be taught different courses on the installation, repair, and maintenance of diesel engines and their different components.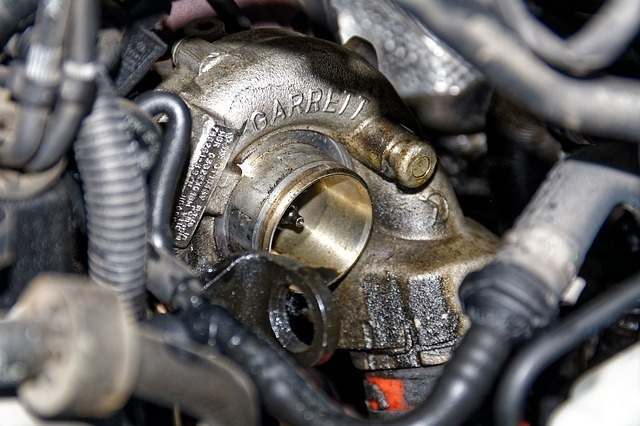 Your responsibilities include diagnosing and troubleshooting, a working knowledge on diesel technology, as well as the ability to read and interpret technical manuals. You can work in manufacturing, or for government agencies, in a shop or car dealership. The current growth rate stands at 12 percent, and the median annual income is $45,170.
Home Inspector
The main job of a home inspector, as the name suggests, is to inspect different aspects of a home before someone purchases it. This is to ensure that there are no issues with the house which could later cause problems for the new homeowners. Responsibilities include thoroughly checking the HVAC system, the foundation, and structural integrity as well as making sure there are no code violations. Home inspectors should also check for any sign of infestation as well.
It is important that home inspectors are healthy and have good physical shape because their job requires them to climb roofs, ladders and crawl in small and tight spaces. You can either start your own business or work for a company. The growth rate for home inspectors is higher than the average at 10 percent, and the median annual income stands at $58,480.
Heavy Equipment Operator
Basically, the job of a heavy equipment operator is to control large machines and equipment which are used in construction such bulldozers, asphalt spreaders, forklifts, cranes and more. Controlling such machinery requires special training and skill, and a trade school in this field can teach you exactly this. You could either work in a shop or a construction company.
As a heavy equipment operator, your job includes having working knowledge of task-specific tools and equipment as well as industry safety standards. You will also have to create work reports. Your primary responsibilities will include upkeep, maintenance and repairs should anything break down. The growth rate for this job is 7 percent, and the median annual income is $45,040.
Carpenter
We are always going to need carpenters as long as we live in houses. This makes carpentry a stable and secure career choice. Even though you don't necessarily require special training for entry-level carpentry positions, it is always better to get the right education and proper training. Not only does it boost your credentials, it opens up a lot more opportunities for you and the final result is better work, which means better pay.
As a carpenter, you will be responsible for cutting, shaping as well as installing various building components and materials in construction projects. You need to be able read blueprints and do work such as installing doors and windows. Carpentry offers you plenty of different opportunities like remodeling work in homes and offices and more. Highly experienced and skilled carpenters charge as much as $35 per hour. The current growth rate is 6 percent, and the median annual income is $43,600.
Also See: How To Start Fixing Your Credit Score
Masonry Worker
To put it simply, masons build structures such as walls and buildings from individual units like concrete, rocks, bricks, structural tiles and more. An important process in construction projects, you will be building the foundations of many buildings. It is important that you are fit and healthy since masonry involves lifting and carrying heavy objects and working outdoors for long hours.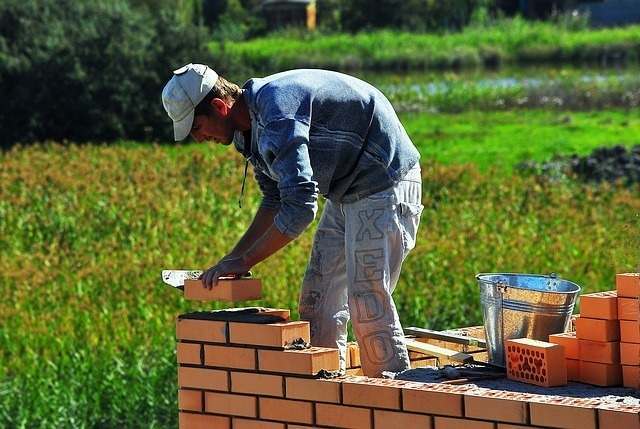 Your responsibilities include being able to interpret blueprint, measuring distance, making refractory mixtures, marking reference points and following codes and guidelines. You also need to know how to fasten, fuse, break and cut bricks, and apply mortar to the surface of your work. You have the option to work for different construction companies. Even though the current median annual income stands at $41,330, the most skilled and experienced masons earn more than $70,000 a year. This career is growing at a rate of 15 percent.
Landscape Designer
Landscape designer, sometimes referred to as landscape architects are those professionals whose job is to create the aesthetics of commercial spaces and outdoor spaces like office buildings, gardens, public parks and more. This job involves sitting in front of a computer for most of your working hours since plans need to be created and drawn using CAD software.
Apart from being creative and having a unique vision, it is necessary that a landscape designer has good computer knowledge. You need to create models to show to your clients as well. In most cases, you will have to have meetings with clients and visit the site of the job to make sure that everything is going as planned. In the U.S, you need to have a license to be a practicing landscape designer. The median annual income is $63,480 while the growth rate stands at 8 percent.
Aviation Maintenance Tech
An aviation maintenance tech, commonly referred to as an aircraft maintenance tech, is a professional whose job is to maintain the engine and electrical systems of aircraft. Apart from this, you will have to test aircraft components, search for any issue among the components and efficiently replace any component that needs to be replaced. In short, an aviation maintenance tech makes sure the aircraft is safe and ready for flight.
If you opt for this career, you will most likely work at service shops in airports. It is important that you can read and understand different types of schematics. Moreover, your tools and equipment, and your knowledge, in general, should always be up-to-date with industry standards. The growth rate for this career stands at 5 percent currently, and the median annual income is $60,270.
Marine Mechanic
Marine mechanics require highly specialized training. Their job is to make sure that watercraft runs smoothly and correctly. As expected, you will most likely work at marinas and seaports where boats are generally located. However, you can also work in places where boats are located in inland areas, like amusement parks. You can also opt to become a mobile marine mechanic, where your job is to seek out and provide help boats which are stranded in the sea or a lake.
Your responsibilities include testing fuel systems, electrical systems, rigging, replacing parts of the watercraft as required and more. You may also have to educate your clients on how to maintain their boats. The median annual income is $38,280 while the growth rate is at 6 percent.
Architectural Drafter
Generally, architectural drafters work in the field of construction, but there are many other opportunities in the fields of industrial setting and machinery manufacturing. Your job includes interpreting drawings and reports and using digital software for the creation of blueprints as well as instruction manuals. Throughout the construction project, you may be required to provide consultancy to ensure that construction workers are doing the right job.
Strong math skills, as well as attention to detail, are important characteristics for an architectural drafter. The median annual income is $54,640, and the current growth rate is 7 percent.
Dental Hygienist
Dental hygienists are in huge demand nowadays, and you have plenty of job opportunities as well. Your primary responsibility is to look for signs of decay in patients' mouths and free the teeth of tartar. Hygienists usually work alongside dentists and report their finding to the dentists they work with. They also help in creating patient plans and educate patients on how to best care for their teeth. This job requires working knowledge of the use of different dentistry tools, and you need to get a state license as well. The growth rate for this job is high at 20 percent, and the median annual income is $72,910.
Boilermaker
Boilers are like furnaces which are used mostly for commercial purposes such as in dry cleaning, sanitation, power generation as well as domestic water heating. Today, boilermakers are those professionals who use plates and tubes to make steel fabrications. However, a skilled and experienced boilermaker can also work in the construction of mining equipment as well as bridges.
Your responsibilities include assembling large vessels, producing parts such as stacks and chutes required to make changes to heat exchangers, pressure vessels and piping to premises. There is a lot of demand for this job, and it has a growth rate of 9 percent, while the median annual income is $62,060.
Pick The Trade Career That Is Best For You
There are many different directions you can take your career. If you are just getting out of school or have been working for years and just want a new job, the opportunities are endless. This is just a list of a few options available and there are many many more careers that you can research and pursue. Unemployment is very low and employers are scrambling to get new workers hired. If college is not your cup of tea and perhaps look at the top paying trade jobs for some inspiration. Now is a great time for you to decide which direction you want your life to go and make it happen.
Sources:
https://www.thebalancecareers.com/best-trade-school-graduate-jobs-4125189
https://www.edsmart.org/highest-paying-trade-school-careers/
https://www.onlinecollegeplan.com/vocational-school-highest-paying-careers/
https://careers.workopolis.com/advice/6-skilled-trades-that-can-pay-more-than-75000-and-even-200000/