6 - 9 Month Installment Loan
Bad Credit Installment Loans from Direct Lenders

Get 6-9 month bad credit installment loans from a direct lender. Complete everything online for small monthly payments that fit your budget. WireLend works with direct lenders all over the country to assist you in getting the monthly loan you need from the comfort of your own home. You could be funded by the next business day.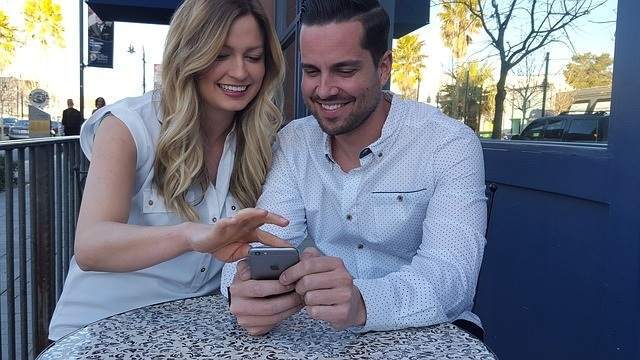 About Bad Credit Installment Loans
Bad credit loans with monthly payments are known as personal loans or installment loans. Complete our short application and within minutes you could receive an installment loan offer from one of our direct lenders.
If you like the terms you can agree and the money may be sent direct deposit to your bank account. Get 6 months to 9 months repay with equal monthly payments even if you have had financial struggles in the past. No FICO credit check means your credit score will not be affected by the application.
What Exactly Is A Small Online Installment Loan?
Many people choose installment quick loans over payday advances because they have a set payment schedule. Each month you pay the same amount until the loan is paid off. Unlike payday loans where the full amount is due on your next paycheck. All financial terms will be clearly disclosed in any short term financing offer you receive.
How Do I Get Installment Loans with Easy Monthly Payments?
Complete the application. If we can match you with a direct lender you will receive a personal installment loan offer. No collateral required. Please use short term funding responsibly. The money you borrow can be deposited directly to your bank account. WireLend is not a lender. Choose 6 month or 9 month loans. There are also other time frames to choose from. There is no FICO credit check when you apply.
Direct Lender Installment Loans $500 - $50000
In most cases you are not required to fax documents to submit your application. You can use an e-signature to complete the loan documents. Saving you time and money so you don't have to run around town faxing. Occasionally faxing may be required. Get cash sent directly to your bank account by the next business day.
Choose the small installment loan amount that is right for you and your budget. *Our lender do not perform a typical credit check. Typical meaning from one of the the three main credit bureaus Experian, TransUnion, and Equifax. They may perform a consumer specific check to determine if you have have defaulted on consumer financial products in the past.
Monthly Installment Payday Loans | Direct Lenders
Monthly installment payday loans give you payment options. Unlike regular payday advances that are due in full on your next payday, sometimes taking a big chunk of your paycheck and leaving you needing money again. Installment payments allow you to spread the payments out over time.
Schedule your payments during the month so you have the optimal opportunity to repay the full amount with no problems. Spreading your payments over a longer period of time also allows you to create smaller payments if that is helpful for your budget.
All verification is done electronically so no faxing is required. You can e-sign all the documents with your phone, tablet or computer. If you need a small loan with monthly payments, we want to help you try and get approved. The application only takes a few minutes and you could be approved for up to $50000.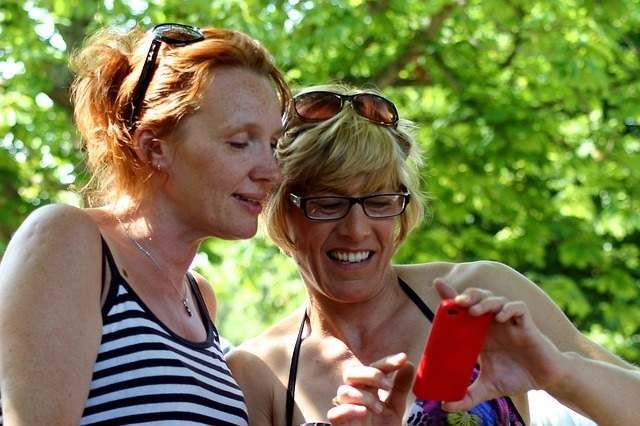 How Does the Online Installment Loan Application Work?
Even if your financial history has seen better days, you could still be approved. We know life can hit you from many different angles at once. Our direct lenders do not check your FICO score. There are a few things you will need to have available when you apply. The items will all be verified electronically, you will not be asked to fax documents. Many people appreciate online installment loans because of their ease of use. However, personal loans are not a long term financial solution. Budgeting and planning need to be instituted for a bright financial future.
Personal Identification
Proof of Residence
Proof of Income
Open and Active Checking Account
I Need an Online Loan with Monthly Payments
Here are steps you need to take to get money online.
Complete the short application, all your information is secure
Hopefully we can get you approved with one of our lenders
If approved, you will receive a short term installment offer
If you like the terms, you can agree to get funded
Money should be transferred to your checking account based on the terms of the lender
If you choose more months to make payments your monthly payment will be smaller. However, you will end up paying more in interest because of the extended installment loan duration. Compare loan examples and see how changing your loan duration affects the size of the payment and the total interest paid.
The 3 Big Credit Reporting Agencies
Credit reporting in the United States is dominated by 3 national bureaus, Equifax, Experian, and TransUnion. These agencies have become the gold standard when it comes to servicing information on the world of financial transactions. They coordinate millions of creditors and borrowers to help the financial system function. Without these bureaus lenders would be flying blind when evaluating potential borrowers. Lenders report back to the these 3 agencies. They either report good things about your repayment history or they report negatively that you have missed payments or defaulted on your debts.
All this information is compiled into your FICO credit score. Your FICO score can be different at each of the bureaus but likely not by much. When you apply for a large long term loan, such as a home loan, the creditors run a hard credit check with one or more of the bureaus.
Monthly Loans for Bad Credit - Do You Qualify?
Lenders in our network do not run a hard credit check. They may run a soft credit check, which is not passed on to the big 3 credit bureaus. It is a personal loan industry report that only shows your activity with unsecured debt. Creditors in our network abide by the guidelines of the Online Lenders Alliance. Many of them proudly display the seal provided to members of the alliance. You should also be able to verify these financial companies with the Better Business Bureau (BBB).
Installment Loans vs Credit Cards
Many people use installment loans to pay off the revolving debt of a credit card or a cash advance. You will want to compare interest rates and time frames before committing to any financing. The benefit of installment payments is that you will have a set repayment schedule. You will have a certain number of payments and then everything will be completely paid off. No more monthly invoices from the credit card companies and no more interest being charged. The trick is to use your credit card sparingly so you do not get caught in the debt cycle again.
Direct Deposit Installment Loan | Poor Credit
Direct deposit installment loan sent to your bank account. Money quickly to your account by the next business day. Unsecured installment loans which have equal monthly payments direct deposit to your account. You know exactly how much your loan will cost and exactly when it will be finished. Unlike payday loans, a direct deposit installment loan does not rollover.
All loan terms are set at the beginning of the loan before you agree to the contract. We partner with lenders all over the country to help you get qualified even if you have poor credit. Bad credit can be a real problem if you are trying to get approved Let us do some of the work for you. Apply today and we will try to match your application with a lender that is ready to process your loan.
Up to $50000 Direct to Your Bank Account
Quick Money Saving Ideas:
Reuse Everyday Items:
Reusing is done when a thing is used again with the same purpose. For instance, a mineral water bottle can be utilized again as a water container and a peanut butter container may be used for another ingredient. This saves money from buying new containers for your goods. Reuse for better savings and for less trash.
Recycle Stuff:
Aside from reusing, recycling can be beneficial for your wallet as well. Recycling means utilizing a thing for another purpose. Bottles can be put as ceiling decorations and soft drink cans can become candle holders. Recycling can be your hobby and business. This will add up to your skill and money.
Schedule Your Activities:
You should also know how to budget your time. This organizes your thoughts on what you will do. This will keep you out from unnecessary spending, especially if you have friends who will invite you for things during your free time. Hanging out during free time is not bad at all but make sure you watch for how you spend your money on certain things.
A direct deposit installment loan can be a very convenient lending option. Especially for people in rural American that do not have access to a local lender. If you are interested in an unsecured installment loan that is sent direct to your account then apply with us today and we will attempt to match you with a lender that is ready to fund your loan.
WireLend is not a direct lender. Our lenders may direct deposit the money directly to to your bank account. Also known as a wire transfer or an ACH transaction. Must be 18 years old to apply. Please use short term credit responsibly.
*No FICO Credit Check - means there is no report taken from the main three bureaus.
Updated February 23, 2020