California Bad Credit Installment Loan
California bad credit installment loans online. If you need to cover some short term expenses, we may be able to help.
No faxing required. WireLend works with direct lenders to help get people approved for a California installment loan.
Complete our easy application and within minutes you may receive an installment loan offer. If you like the terms you can agree to the loan terms, the money may be sent directly to your bank account. We have lenders licensed in California that are ready to finance you.
Installment Loans from Direct Lenders in California
A CA Installment loan is designed to help people with short term money needs that may have good credit or bad. We have relationships with many direct lenders that are prepared to make you an offer. Use short term credit responsibly. The money may be deposited directly to your checking account. Must be 18 or older in California.
California No Fax Loans | Use E-Signature
In most cases you are not required to fax documents to get a loan. You can use an e-signature or esign to complete the loan documents. Saving you time and money so you don't have to run around town faxing. We all know how traffic in California can be a huge headache. Especially, if you are in the Los Angeles area and have to commute the 405.
How Can I Get an Installment Loan With Poor Credit?
Just because you have a poor credit score does not mean borrowing money is out of your reach. A California bad credit loan usually has higher interest rates than a traditional long term financial solution. Be sure this type of financing fits your budget before committing to a personal finance agreement.
Are Installment Loans Legal in California?
Yes, installment loans are perfectly legal in California. All lending companies must abide by the Federal Military Lending Act. This act states that no lender can charge more than 36% APR to a member of the United States military. Legislation in the Golden State is always changing so you may want to check out the current laws and statutes before applying for CA personal loans. Be sure you are being treated fairly.
What Are Your Short Term Loan Options in California?
There are many ways to get short term financing in CA. Depending on if your live in the Northern or Southern part of the state, It may be easier for you to find a local credit union or bank. Many people prefer the online lending because it is easy, fast, and inconspicuous. Let's take a look at some of your potential loan products.
Banks - A traditional lending choice that will likely check your FICO credit score to determine your creditworthiness. You could be approved for large amounts of money, $10,000 or more, and have years to repay the funds. You will likely need a credit score range over 620 to be considered.

Credit Unions - A great choice for short term financing. They also may want to analyze your financial history, but if you can get approved you should have a lower interest rate than other credit services on this list.

Personal Installment Loans - Likely your FICO score will not be a factor in the credit analysis. So if you have bad credit you can still be approved. More attention is paid to your monthly income and ability to repay the funds. Small loan amounts with several months to repay. Expect higher interest rates.

Payday Loans - A payday loan or cash advance can be a quick fix for cash but can come back to haunt you on your net payday. The full amount is usually do with extremely high interest rates.

Credit Cards - A popular and simple financing option. If you have a balance on your credit card to cover your expenses, this is a solid option. Your credit limit and where you need to spend the money will be the determining factor.
How do Installment Loans Differ From Payday Loans
A payday loans are usually always due when you receive your next paycheck. So if you borrowed $200, you would be required to pay the $200 you borrowed plus the interest charged. Anywhere from $20-$40 dollars. You are limited and can only borrow $300 in California.
Installment loans give you the chance to pay the money back over time. So you might get 2-12 months to repay the funds.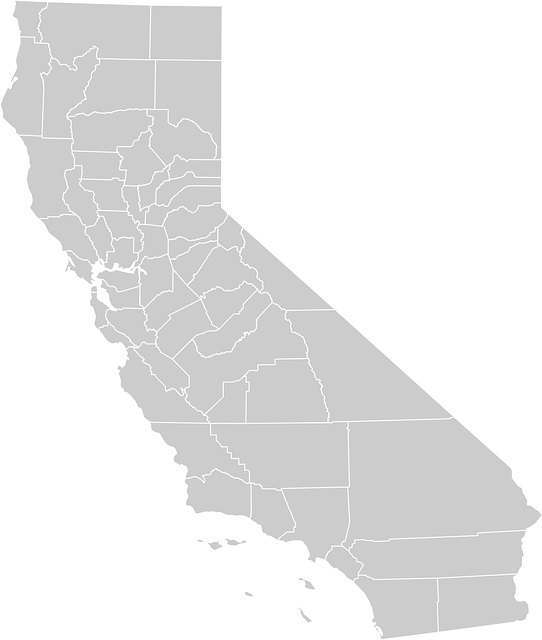 How to Tell if a California Installment Direct Lender is Legit
Always be sure to analyze a direct lender before agreeing to any terms. Here are a few key data points to keep an eye on.
The lender is registered with the California Department of Business Oversight (DBO). Visit the Department's website or call them directly at 866-275-2677.

Customer Service - Be sure they have a clearly displayed customer service phone number and contact information.

They follow California's Laws on consumer lending. Make sure their interest rates are clearly visible and calculated correctly.

They do not allow multiple loans. High interest lenders in California are not allowed to have more than one loan out to a consumer.
Contact the DBO if you feel you have not been treated fairly or have experience predatory lending practices. You can also file a complaint with the Consumer Financial Protection Bureau (CFPB).
How a Bad Credit Loan in California Works
People who are looking for a loans with bad credit scores are usually exhausted from jumping through hoops and submitting applicant information to multiple lenders. They just want a straightforward process and answer. Here's how the process works.
Complete the easy application above

We attempt to match you with a lender

If we match you with a lender then you receive an installment loan offer

Review the offer

Decide if you want to agree to the short term loan agreement.

If you agree, the funds are sent via ACH to your bank account.
Information on Credit Repair
If you would like to take the steps to repair your credit so you can pay lower interest rates in the future, check out ConsumerCredit.com. Also visit our Learning Center to read more articles on improving your credit score.
Related:
Updated: February 7, 2019