Missouri Installment Loan
Go with the online experts when you need information on a Missouri installment loan. People make financial decisions everyday that affect their lives. Applying for a short term loan is no different. You need to know who to trust and who will keep your personal information safe and secure.
We are a trusted website that helps match consumer with lenders. If you live in Missouri and could use some extra money in your bank account and need a loan asap, apply with us today.
How Does an Installment Loan Work in Missouri?
First just complete the installment loan application online. These loans as unsecured installment loans so you will have several months to pay them off. If we can match you with a signature lenders then you will receive a loan offer in just minutes.
Decide if you wish to accept the loan offer and if you do accept the funds could be sent directly to your bank account in MO. Usually by the next business day. Loan amounts range from $100 - $50000. There are no fees to apply, it's 100 percent free.
We can still process your application and may be able to match you with a lender that is ready to fund your loan. The application only takes a few minutes and we process it within seconds. So you will know almost instantly if we were able to get your signature loan funded in Missouri.
Not everyone has great credit and we help people everyday get loans that thought they did not have a chance. From Kansas City to St. Louis to Columbia and all over Missouri.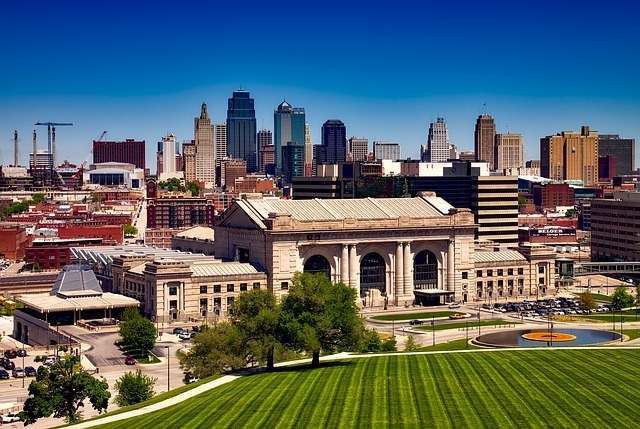 We are open 24 hours a day to assist you getting a signature loan from the comfort of your home.
Loans in St Louis | Columbia | Branson
Choose the amount that you need and we will attempt to get you a loan offer from one of our direct lenders. You could qualify for $100 up to $50000. We have been successful getting people in MO approved for all sizes of loans.
Can I Get the Funds Direct Deposit?
Yes, if you are approved for an installment loan in Missouri and accept the loan terms, APR, and payment plan setup by the direct lender, the funds will be sent direct deposit to your checking account. This usually happens by the next business day.
Can I Get the Money the Same Day?
Some lenders in our network may be able to send you the money the same day. Most lenders will us the ACH process and direct deposit the funds the following business day. The ACH transaction is much cheaper than a same day wire transfer.
WireLend is not a lender. Must be 18 to apply. Please use short term credit responsibly.
Missouri Money Saving Ideas:
Eat Your Favorite Food:
Even if you have the aim of saving, you should never starve yourself from your favorite cuisine. This might leave you longing for more when eating and could lead to more spending. It is also a better idea to treat yourself to your favorite food in any way. You always have the right to occasionally enjoy the fruit of your hard work with a little treat of your own. We're not saying you should eat ice cream 4 times a day but do not deprive yourself of your favorite food to too long a period. Here's a few Missouri Favorites.
Missouri Hick BBQ South LLC
112 MO-19
Steelville, MO 65565
Plowboys BBQ
3111 MO-7
Blue Springs, MO 64014
Lutz's BBQ
3505 Missouri Blvd
Jefferson City, MO 65109
Get a Hobby, How about Drawing?:
Some hobbies can be expensive but drawing is one type of hobby that does not have to be too expensive for you to get into. Learning a new skill like drawing can be fun even to adults. You just need to have your hand, a paper and art materials ready for it all. To make it exciting, nature can be your theme and you can visit nearby places to etch them into your artwork.
Financial Tips and Ideas from WireLend:
Choose The Best Lightings At Home
Lighting materials can be an issue at home. The quality of the light bulb and fluorescent light in your home can affect your home design and electric bill. Nowadays you have so many options when it comes to bulbs. The quality of light and energy-efficiency of whatever you have are factors to consider to give your home a better look. You can ask experts on what will be the best for your house.
Rethink Your Living Situation
Whether you've got rent to pay or a mortgage, chances are your living situation is your number one cost. Most Americans spend more than half their paychecks on rent. If you want to seriously reduce your costs you need to take care of the source. Is it time to trade down? Whether you want to add a roommate, move to a cheaper part of town, refinance your mortgage, or finally buy instead of rent, it's time to ask yourself some serious questions about your living situation. If it's not adding up, it's time to make a change.
Missouri Signature Loans Online | Bad Credit Ok