Bad Credit Loan Oklahoma | Monthly Payments | OK
There is never a good time to need money. However, if you could use a few extra dollars in your bank account then apply with WireLend and you could get a signature loan in Oklahoma for up to $1000. Funds could be in your account by the next business day. This is a no obligation application. If you do not get the signature loan offer you want then simply decline any offer you did get and keep shopping.
OK Signature Loan - Up to $1000

More About Short Term Loans in Oklahoma
You can secure all kinds of loans in Oklahoma, depending on your need and your situation. One such example is the signature loan. A signature loan is basically a type of personal loan, offered by financial institutions such as credit unions, online lenders, and banks, wherein you can borrow money without collateral.
All the lender will ask for is your signature on a document promising that you will pay back the loan. These types of loans also go by the name of character loans or good faith loans.
Unsecured Loans that Do Not Require Collateral
Oklahoma signature loans are not too different from unsecured loans. The principle is still the same. You don't need collateral to back up the loan. The lender simply gives you the loan on the basis of trust.
But, that's the only similarity between the two.
Unsecured loans, typically speaking, are hard to secure if you don't have a good credit score and even if you do secure the loan, you'd be paying a very high-interest rate.
How Much Money Can You Expect With A Signature Loan?
This is another area where the differences start to show. Now, the exact amount that you can borrow as a signature loan depends on the financial entity you're borrowing from. However, signature loans generally do not entitle you to large sums of money. This is because you're basically asking for a loan without any form of collateral. The lender is actually accepting a tremendous amount of risk by even offering you such a loan.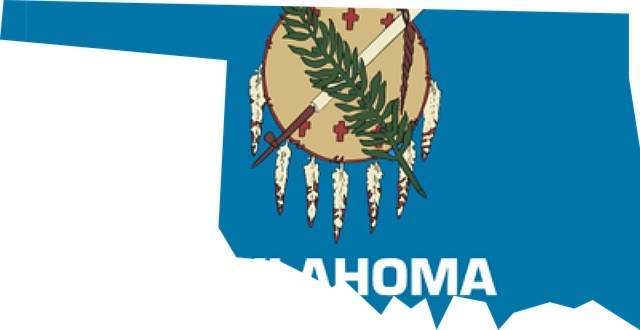 The only way they can minimize that risk to a certain extent is by limiting the amount of money you borrow. So, with a signature loan, you can expect to borrow any amount ranging from $200 to $2500. Of course, some lenders may offer more, but this is the general range.
When Should You Get an Oklahoma Signature Loan?
Signature loans are usually borrowed for the purpose of paying off a short term cash obligation. Once that's done, they can focus on paying back the signature loan. The advantage is that you don't have to deal with a high-interest rate for long periods of time.
Other than the above-mentioned reason, signature loans are borrowed by people who want an unsecured loan that doesn't involve too much paperwork or take too long to get approved.
Can Signature Loans be Used for Any Purpose?
Signature loans have no limitations in terms of what you can use the money for. However, people generally borrow them for emergency expenses, home improvements, debt consolidation, high-value purchases etc.
Advantages of Short Term Loans
There are plenty of advantages to signature loans om Oklahoma. To begin with, you can obtain them very quickly. The approval process is much shorter for these loans. After all, the lender just needs only your signature.
The other advantage is that you don't have to provide any collateral. So, there's no risk of losing your property or any other asset. However, there can be legal consequences for defaulting. So, make sure you have a plan to help you pay back the debt.
Also, the loan term for signature loans is shorter. The average term is around 4-6 months. So, if you're someone who likes to close your debt soon, you can do so with a signature loan. There is no need to wait for years and you don't have to limit yourself financially. You can use your money for other things once the loan is closed.
The Catch
Of course, there is always a catch. In this case, it's a high-interest rate. If you can't afford the high-interest rate, you'll need to have a high credit score. Plus, the short-term tenure means you will need to pay up quickly. Budget carefully when taking out small loans. Your next few months will have a loan payment that needs to be handled in a timely manner.
Oklahoma is the 28th most populous state in the United States. The Sooner State was the 46th state to enter the union. It's largest city is Oklahoma City. It is a major producer of oil, natural gas and agriculture.