Wisconsin Installment Loans
Wisconsin installment loan online wired directly to your bank account. You get the money you need in your account by next business day. Our lenders are ready to process your loan for $300 - $10000 to help you cover your short term funding needs. Apply now and have the money direct deposited to your account.
Installment Loans with Monthly Payments in WI
Complete the application and you may receive an instant offer from one of our lenders. Good credit, bad credit, or no credit we can still work to find you money.
Loans in Wisconsin with Direct Deposit
Wisconsin loans with direct deposit. Get up to $10000 direct deposit to your account. The application takes only a few minutes and you could be approved for a payday advance. The money can be sent direct deposit to your bank account by the next business day. From Milwaukee to Madison to Green Bay and all over Wisconsin. We help tons of people get approved everyday.
How Does and Installment Loan Work?
Our lenders offer unsecured installment loans. So if you need a payday advance in Wisconsin but do not want to have to pay the whole thing off on your next payday, then apply with us.
The installment loans with bad credit give you several months to repay the loan and each monthly payments consists of principal and interest. If you are approved you could see the funds in your account as soon as the next business day. If you need a payday advance today then you will need to visit a local lender. Here are a few options.
Wisconsin Local Short Term Same Day Lenders
Milwaukee Payday Lenders
USA Payday Loans  
2320 E Layton Ave
St Francis, WI 53235
Phone: (414) 482-1800
Northstar Loans  
6215 N Teutonia Ave
Milwaukee, WI 53209
Phone: (414) 269-3136
Green Bay Payday Lenders
Payday Check Cashing Inc  
1740 E Mason St
Green Bay, WI 54302
Phone: (920) 406-9450
National Quik Cash  
509 S Military Ave
Green Bay, WI 54303
Phone: (920) 327-2000
Madison Payday Lenders
Advance America  
2616 E Washington Ave
Madison, WI 53704
Phone: (608) 242-9060
Cash Store  
2401 W Broadway
Monona, WI 53713
Phone: (608) 226-8800
If you can wait until the following business day to receive your money and would like to apply for a direct deposit installment loan, just apply here on our website and we will attempt to match you with a lender. If we can match you with a lender you will receive a loan offer in minutes.
Wisconsin Installment Loans from Trusted Lenders
Wisconsin installment loans online. No faxing and monthly payment options up to 9 months. WireLend works with lenders all over the country to assist you in getting the loan you need from the comfort of your own home. Bad credit loans in Wisconsin to help you square up your finances.
We want to thank all the great people of Wisconsin for the cheese, cranberries, whey, ginseng root and sweet corn. We appreciate your hard work, now let us work for you. From Madison to Milwaukee to Green Bay and all over Wisconsin.
Complete our easy loan application and within minutes you may receive a loan offer from one of our lenders. If you like the terms you can agree to the loan and the money may be sent directly to your bank account. Wisconsin loans processed quickly. From Milwaukee to Green Bay to Madison and all over Wisconsin, we can help you get funded.
No Faxing | E-Signature
In most cases you are not to fax documents to get a loan. You can use an e-signature or esign to complete the loan documents. Saving you time and money so you don't have to run around town faxing. Occasionally faxing may be but this is the exception and not the norm. Get cash sent directly to your bank account.
Wisconsin Loans Online - Up to $2500
An installment loan is designed to help people with short term money needs. No collateral . Please use short term credit responsibly. The money may be deposited directly to your bank account. The payment may also be taken from the same account when it is due. Must be 18 or older in Wisconsin.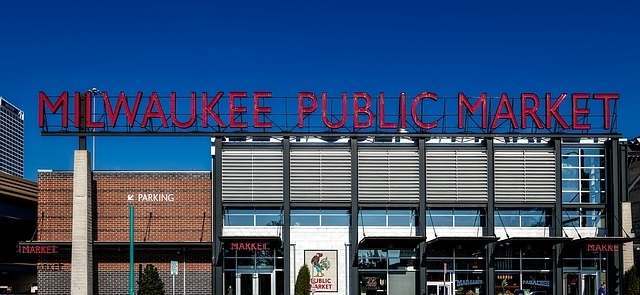 Create Your Own Gifts Instead of Purchasing:
There are times when instead of buying items, you can create them. Applying some of the principle is recycling; you can make new things for your own good. Gifts can also be self-made. Paintings or hand written letters can be unique gifts for married couples. It just takes creativity to be able to make your own things. Food items make great gifts. If you can veggies or bake cookies, etc. All of these ideas can help you save a buck.
Eat More Fish that You Catch:
This is a great one for those living in Wisconsin. Fish is a very good food. Its' heart-friendly properties are essential to the body. It is advisable to make 2 to 3 servings of fish cuisine a week to lessen the effect of meat-related diseases. So if health is your priority, fish should be served twice a week during meals. With all the fishing opportunities available near your get out a catch some dinner.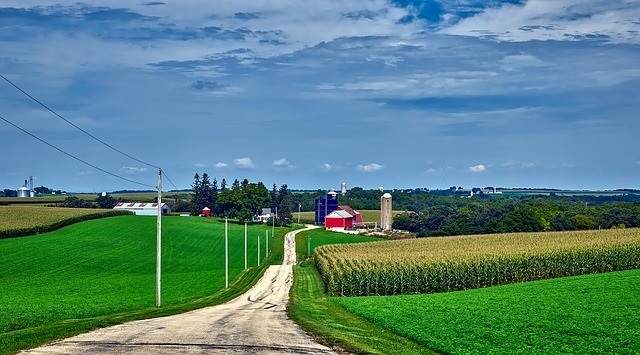 Get to Bed:
Sleep early to improve your health. Aside from the health benefits, sleeping early helps you to avoid using more electricity for television and gadget use. This prevents stress and it balances your eating habits. So from now on, it is recommended to sleep for 8 hours during the nighttime. Save money and at the same time regain your health.
Direct Deposit to Your Bank Account in Wisconsin
If you get instant direct deposit loans in Wisconsin, our lenders may direct deposit the money directly to to your bank account. Also known as a wire transfer or an ACH transaction. You may see the money in your account usually by next business day. The application only takes a couple minutes and you may have the money you need to cover your short term cash needs.
Wisconsin Signature Loans $100 | $500 | $1000 | $1500 | $3200
Financial Tips and Ideas from WireLend:
Know Your Income
Just like knowing yourself, knowing your income is essential for your financial status. If you are aware of your abilities as a person then you will know how far you can go. The same thing also applies when it comes to money. Your knowledge about your income, its sources and where it goes will determine your ability to buy.
Take Care of Your Credit
Do you have a handle on your credit? We talked earlier about how paying down responsibly on debt can actually increase your credit. The truth is, having bad credit can cost you in more ways than one. It can be harder to get loans at affordable rates and even could make you miss out on getting an apartment you love. So, how do you control it? First, keep in the know. Look at your credit score at regular intervals (also a good way to spot hackers). Then, make sure you're paying down on all loans. It'll save you money in the long term.