Mississippi Installment Loan
Trust the best with your online lending experience. WireLend can help you with a Mississippi installment loan and guide you through the process. Fast and easy application and processing, results the same day. These are unsecured installment loans and generally no faxing is required in the State of Mississippi. Complete the short application and we may attempt to match you with a lender.
Borrowing money with a Mississippi installment loan allows you to repay the money over the following months with equal monthly payments that include principal and interest. From Jackson to Hattiesburg and down to Biloxi, we help residents of Mississippi get funded for unsecured overdraft loans.
Where Can I Get an Installment Loan in Mississippi?
Finding a respected source for an installment loan in Mississippi can be a difficult task. From doing your research to calling around for some reviews and then risking your personal information. There has to be a better way, well there is! WireLend has vetted all the lenders in our network, we did the homework so you can trust the loan process and sleep sound.
E-Sign Your Documents with No Faxing
You can use an e-signature to complete the loan documents. Just because you have bad credit or no credit does not stop you from getting a loan online fast. Our lenders may direct deposit the money to your bank account. Also known as an ACH transaction. You may see the money in your account usually by the next business day.
What Can I Do With an Installment Loan In Mississippi?
Many people in Mississippi use installment loans to consolidate some of their bills that are past due or are close to being due. Emergency loans are not cheap but they can be a lot cheaper than racking up a bunch of bank over draft fees or getting hit with a bunch of late penalties on your bills or credit card.
With a Mississippi personal loan you can pay off your current obligations and have a set number of payments over the coming months. These payments are all the same size and you will know exactly when the payments will be complete.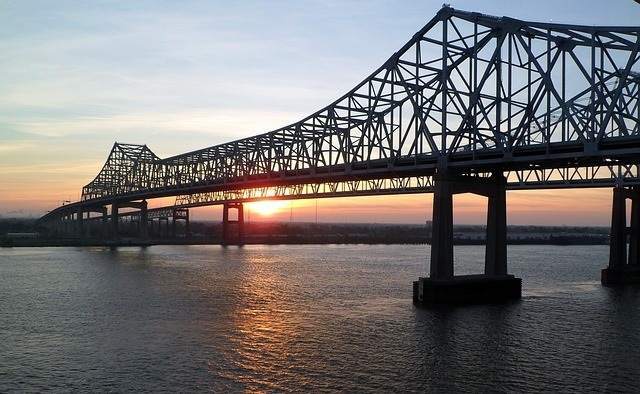 What is Required to Get a Loan with Monthly Payments?
Installment loans are much easier to qualify for than home loans. If you want to apply for a personal loan with monthly payments, just complete the loan application on our website. Here are a few of the requirements:
Must have an open and active checking account.
You must have a source of monthly income.
You must be 18 years old to apply.
You must have a physical address and reside in the United States.
Inexpensive Activities in Mississippi?
A penny saved is a penny earned. Here's some cheaper, get out of the house options:
Tupelo Automobile Museum - Tupelo, MS 388074
With over 100 automobiles covering over 100 years of vehicle history. This is a great and cheap place to spend some time learning about the history of the automobile. Only $10 for adults and $5 for kids 5-12. Kids younger than 5 get in for free. See an 1886 Benz that could be considered the birth of modern automobiles and travel through history all the way up to today's modern muscle cars. More info click here.
Institute of Marine Mammals Studies - Gulfport, MS 39502
At IMMS you can learn all about the marine wildlife that lives in and around the Gulf Coast. It's a very interactive and learning experience for young and old. A great way to spend an afternoon entertaining the kiddos. See animals such as stingrays, sharks, horseshoe crabs, fish and blue crabs. Hang around to see the dolphin show with their local trained dolphins. More info here.
Do These Loans have a Direct Deposit Option?
Please use short-term credit responsibly. Must be 18 to apply. WireLend is not a lender. No guarantees are made you will receiver a loan offer or for how much. If you are approved, the money can be sent direct deposit to your checking account by the next business day. Be sure to have your checking information when completing the application. A small loan could help you pay your power bill this month.
Financial Tips and Ideas from WireLend:
Cancel Memberships You No Longer Use
So many people keep club dues for services they no longer use. For instance, a gym membership, country club membership, or movie subscription. Cancel these club memberships, even if you think you might use them again. You can always renew the membership at a later date if it turns out that you actually do miss or need it.
Choose Your Loan Amount: $50 | $150 | $600 | $900
Get Yourself a Saving Buddy
Question. When do you feel like spending? The answer is probably with your friends. Whether it's tickets to the hottest bands in town or happy hour, it's easy to get caught up. By telling your friends you want to save, you can get the support you need. Keep each other in check when you go out. Does that mean you have to give up your Wednesday night cocktails? Not necessarily. You might want to skip dessert afterwards or set up a carpool to your favorite bar. Two heads are better than one after all.
Mississippi Installment Loans Online (MS) | Bad Credit